Pregnancy is regarded as one of the most challenging times in a woman's life. Your body undergoes so many changes that you don't even recognize yourself. After giving birth to your child, it is important to rest for a few weeks not worrying about anything else. But soon, you realize that managing your postpartum health is as essential as your pregnancy health.
This period, right after childbirth, is marked by backache, baby blues, mood swings, and postpartum depression. On top of these, you are conscious about your physical health and all the extra kilos you have put on in the last 9-10 months. You feel an urgent rush to just exercise, get rid of the excess weight, and gain that seamless figure once again. But, how do you approach this process knowing how sensitive your body is right now?
For a new mother, it is extremely hard to stick to an exercise routine to stay fit. So, what are some hacks that you can master to take care of your health? Here they are!
#1 Don't rush into the process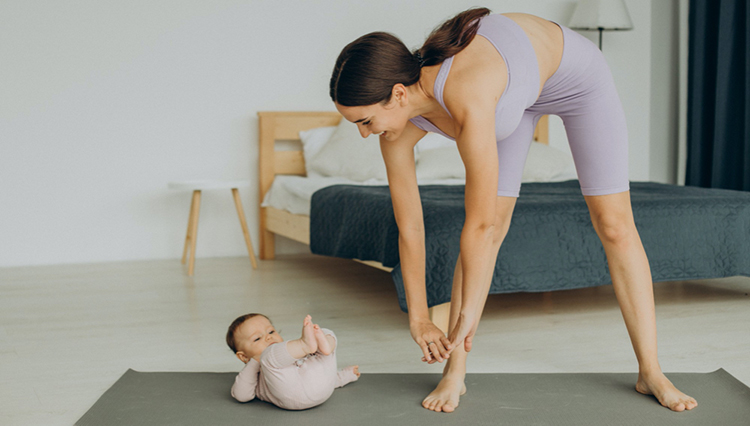 Just because everybody is eyeing you and pointing out your bulging belly, you don't have to start with your fitness journey. There is absolutely no compulsion that you have to begin the process right at the 6-week postpartum mark. What if your body is not ready to take the workout stress at this moment? It is very important to take your doctor's permission before putting your body through any unnecessary physical or mental stress. No time is right or wrong when it comes to you taking care of your health. Stay physically and mentally alert and healthy before taking up any exercise routine. Rushing will only do more harm than make things right for yourself.
#2 Ask for help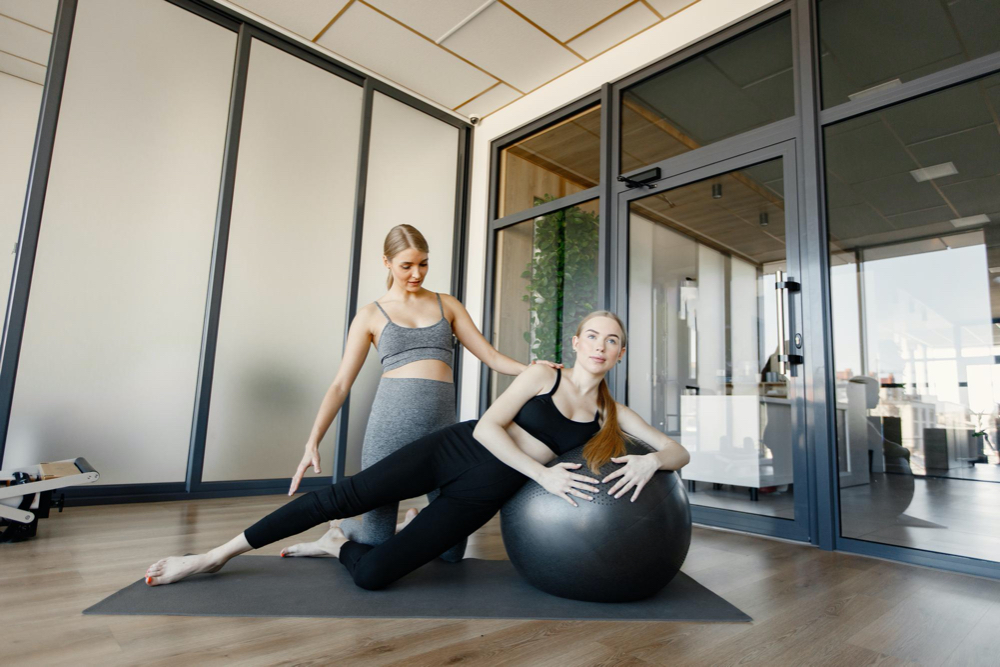 Diving back into the fitness regimen after pregnancy hits differently than all your fitness shenanigans before pregnancy. Your body is not the same as it used to be. Even if you know how your body reacts to certain exercises, it may not do the same right now. It is because it has undergone so many changes that even you are not fully aware of. That's why it is important to ask an expert for help who can guide you through the process. You can also ask a fellow new mother who has experienced the phase before you and is willing to help you through it.
#3 Plan and schedule the entire workout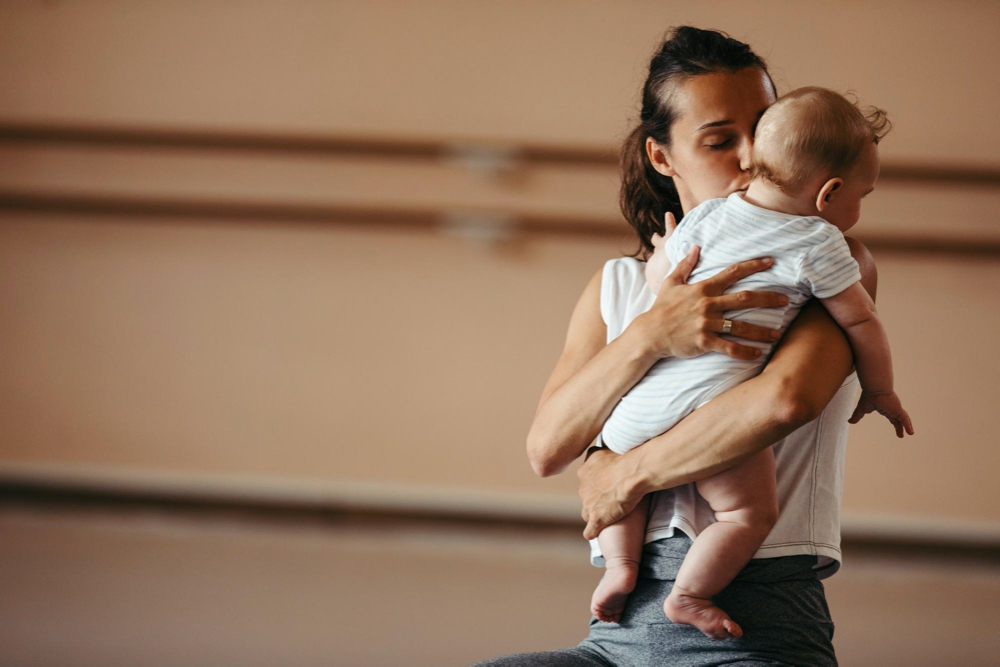 Spontaneity is a thing of the past for you now. You have to plan each and every detail of your life starting from bathroom breaks to eating with friends. You cannot just simply drop in to exercise and sweat off in the gym. Now, you have to make time for every workout. You never know when your baby needs you and won't just remain with any other person. That's why figure out when your baby sleeps most peacefully so that you can enjoy a workout without any disturbance. If you plan ahead properly, you would be able to maintain a strict routine with minimal lapses.
#4 Don't be hard on yourself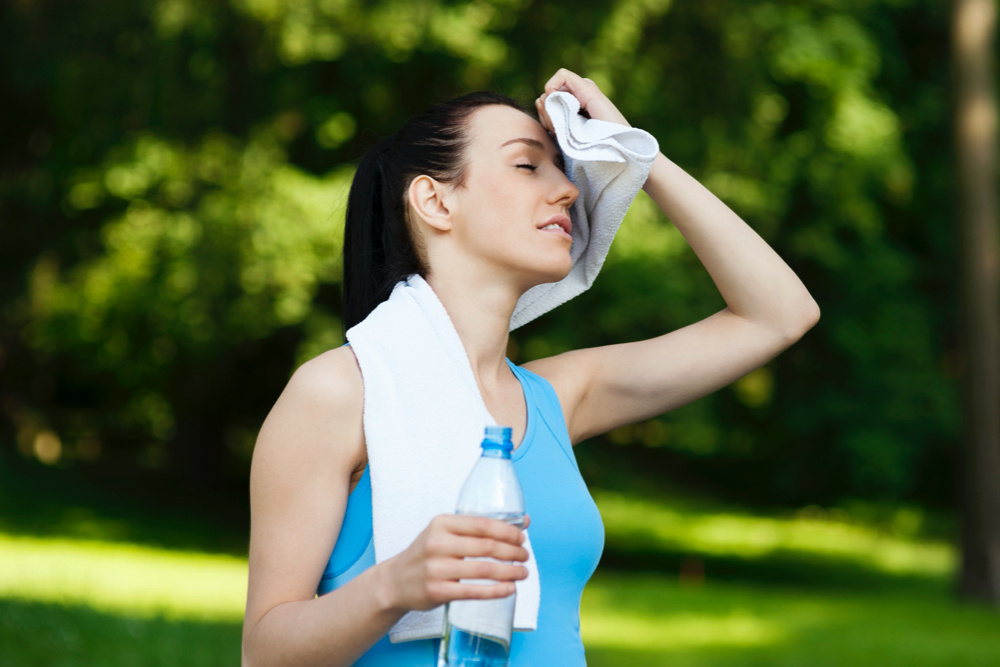 Learn to embrace little achievements in life. Do not pressurize yourself into doing something that you and your body might regret later. Learn from your kid and take baby steps when you are returning to the fitness world. Start small and pick up speed eventually along the way. If you are not able to achieve a goal today, drop it, and come back again tomorrow with renewed energy. You can also adjust your exercises according to your baby's needs. For instance, when your baby is eating, you can do 20 push-ups. Just enjoy the period in the manner it was intended to and everything will fall into place eventually.
#5 Redesign your wardrobe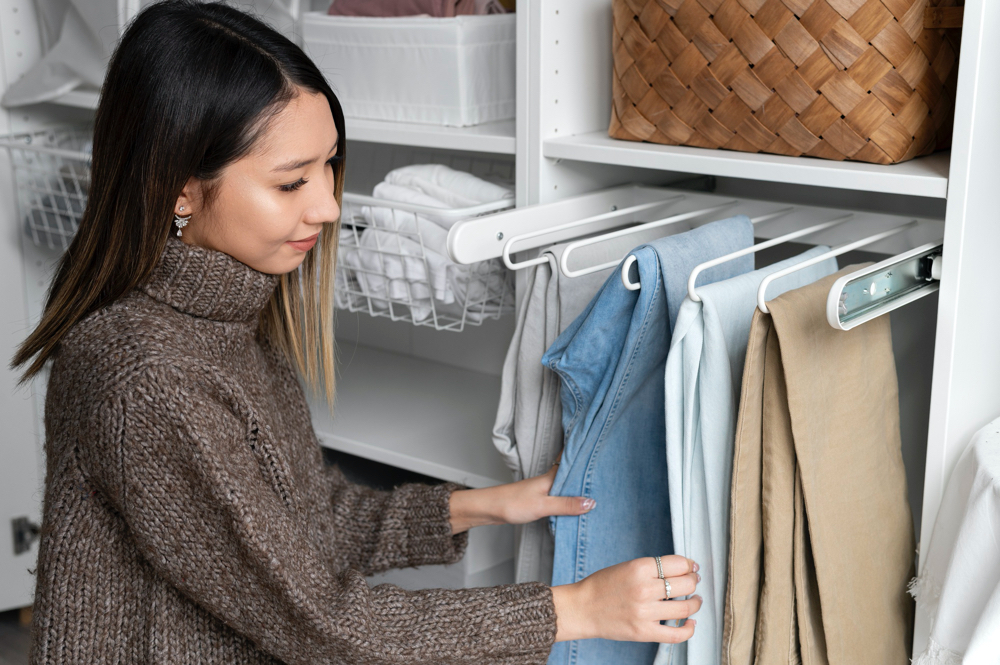 It is a psychological fact that many women feel good after wearing new and likable clothes. They become more confident and are usually filled with an indomitable spirit with which they can take on the world. Therefore, go shopping and purchase a pair of yoga pants in your favorite color. Get some accessories like hair bands or wrist bands with your favorite character and don them when you are working out. Put on your best-looking top and shoes to be more sure about yourself. You can also redo the environment in which you exercise. Light up some scented candles and place some plants to lighten the mood around.
#6 Join a fitness group
This is perhaps the best way to remain motivated after deciding that you should work out every now and then. Often, you start big and are inspired to achieve your fitness goals. But, three days into the scene and you lose all your confidence. Joining a fitness community is a great way to tackle the feelings of self-doubt. When you meet like-minded people with similar goals, you try to bring out the best in each other. You can join the groups online or maybe in your local community to remain motivated.
It is important to note that pregnancy is a life-altering event in any woman's life. You cannot just simply overcome the changes made by it in a few weeks. It is a time-taking process where you have to be very patient and inspired. Follow the hacks stated above and get started with your fitness journey like a pro!