Social media has long since been hooked to the illustrative (and extremely relatable) works of YehudaDevir. This wonderful artist based out of Tel Aviv has been maintaining an ongoing comic series that depicts the day-to-day lives of him and his wife. The series is filled with love and simplicity. Their journey as a relatable couple has won hearts across the world and now, new parents are in for a treat, a sigh of relief knowing you're not alone, and a whole lot of laughs.
Be sure to follow the artist on Instagram for all his latest updates and comics for which he has a dedicated online following. Meanwhile, we have compiled a few of the best ones on parenting for your enjoyment.
Wow! She is Peace personified (only when she's sleeping)!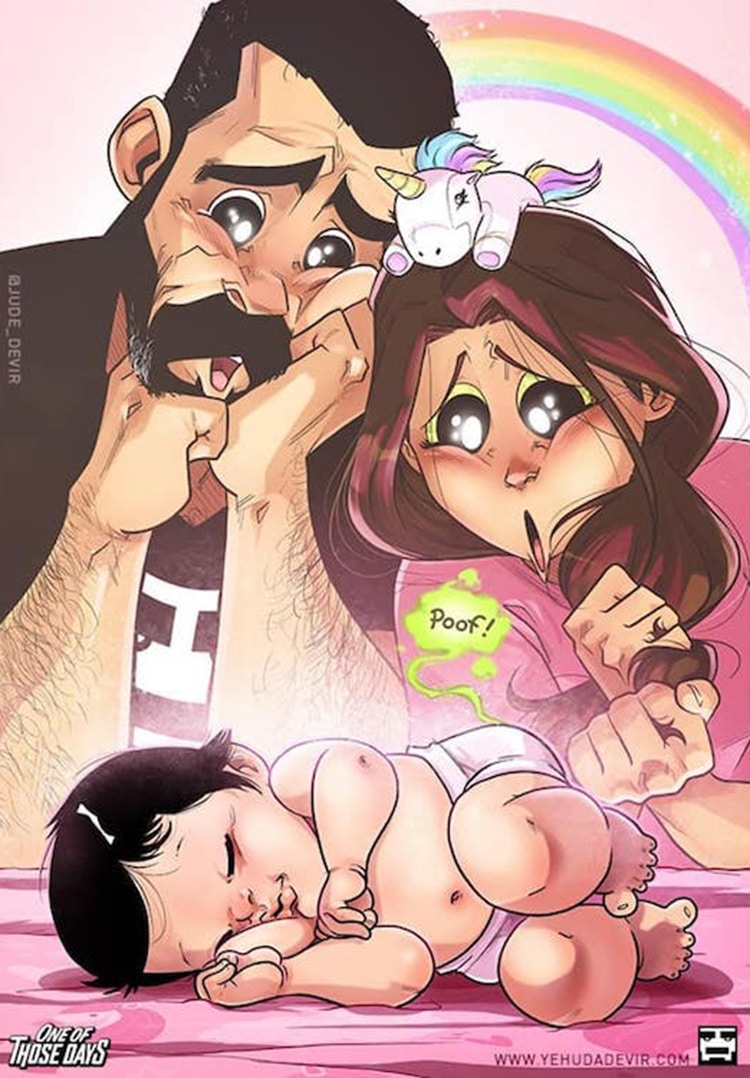 Can we finally catch some z's, please?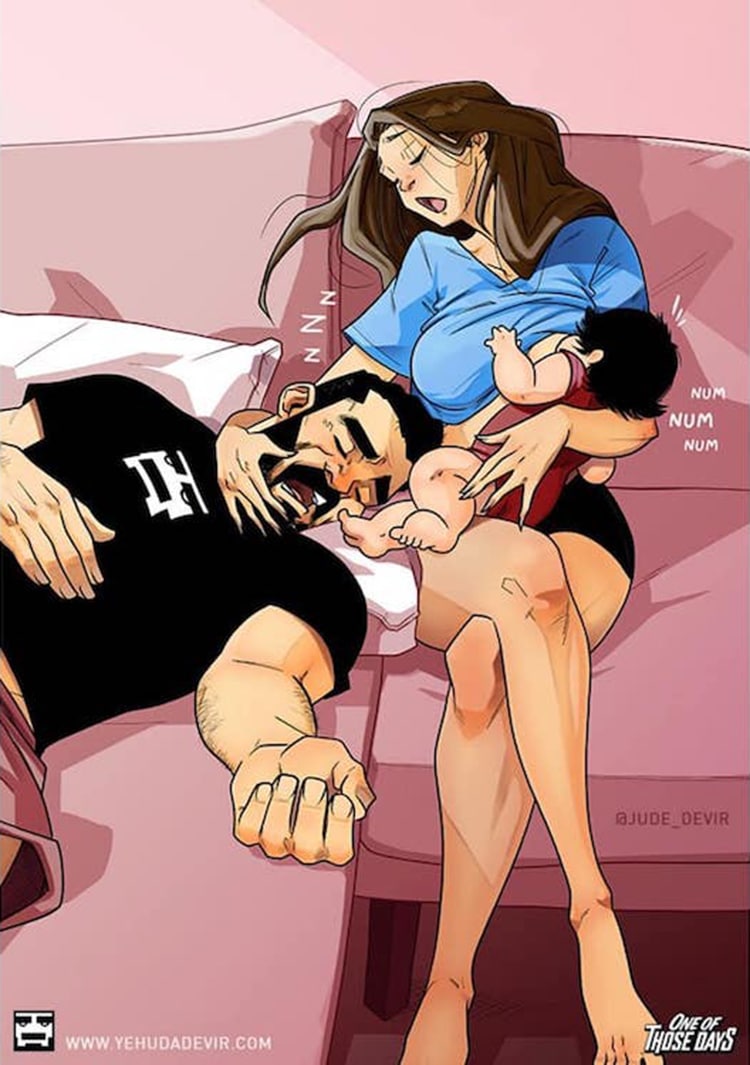 Changing diapers can be tricky, but one brave man is all it takes!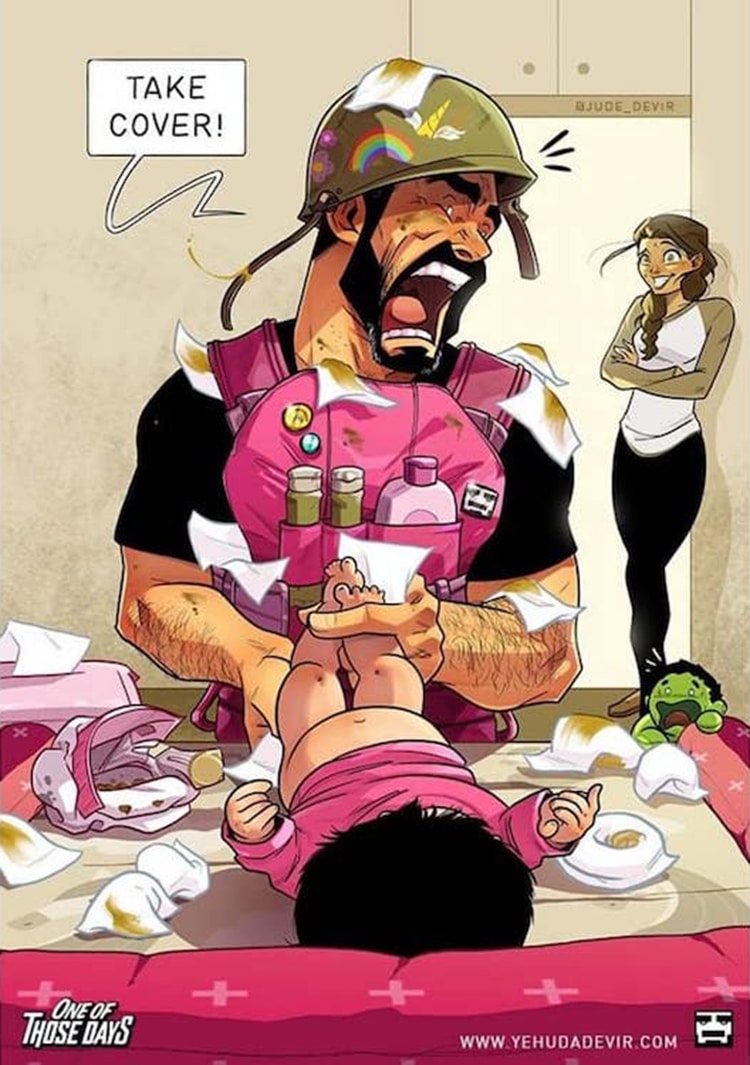 Silence!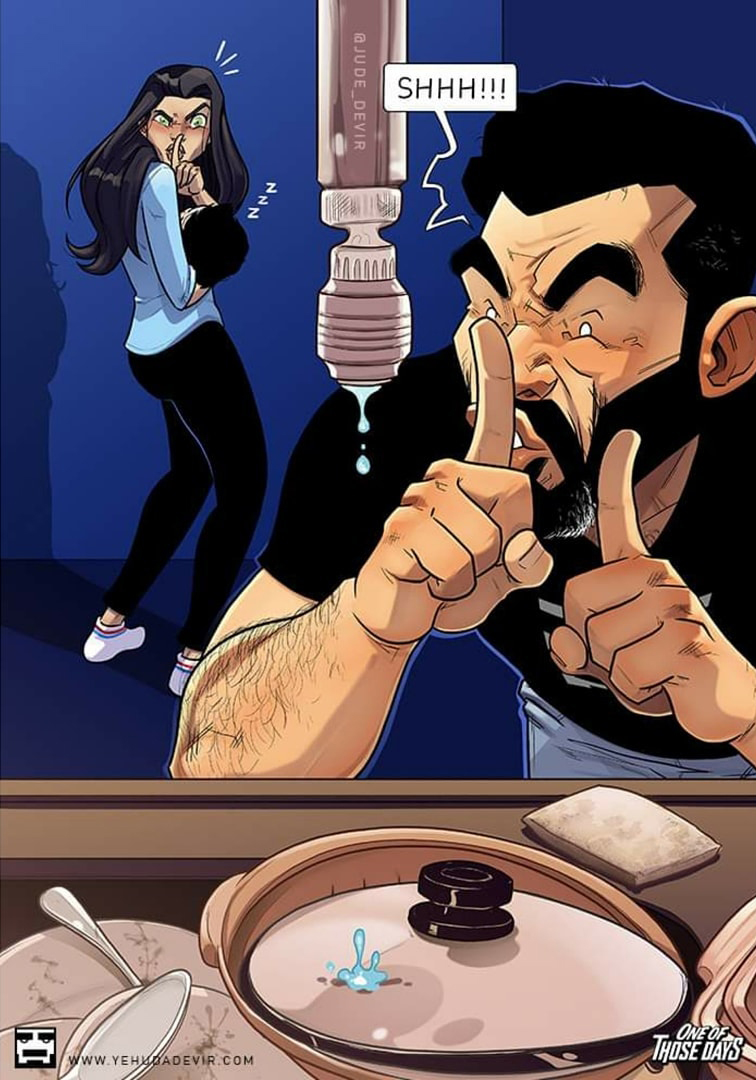 Did we decide it was nap time already?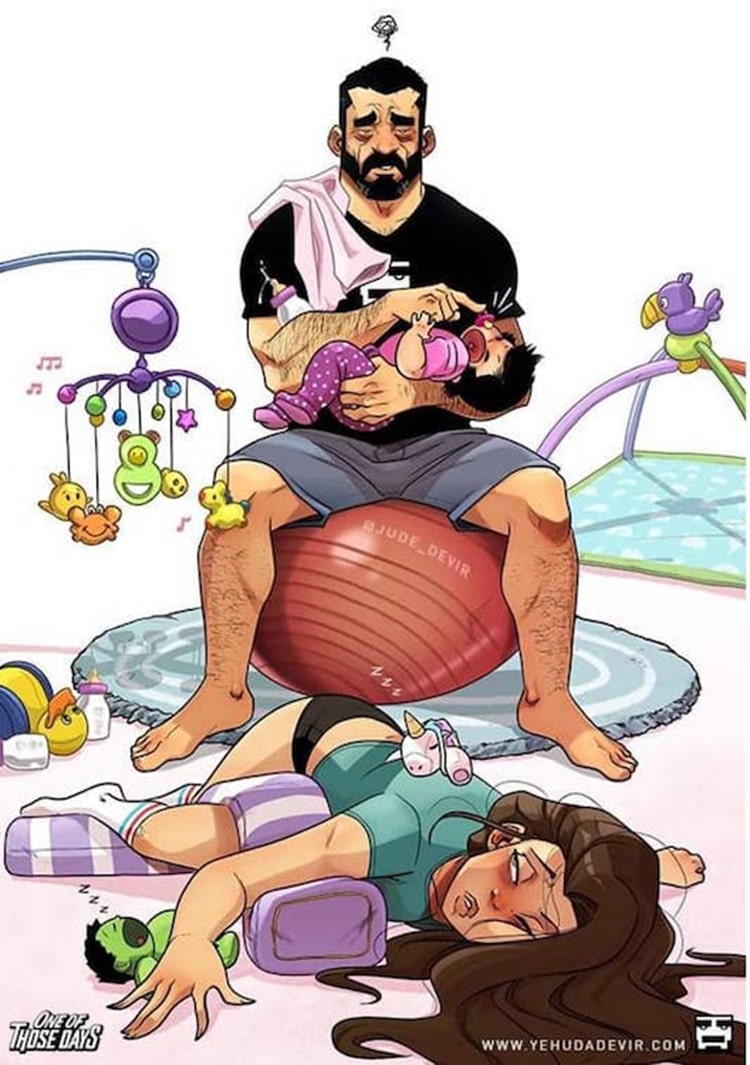 I won't take a bath, I won't!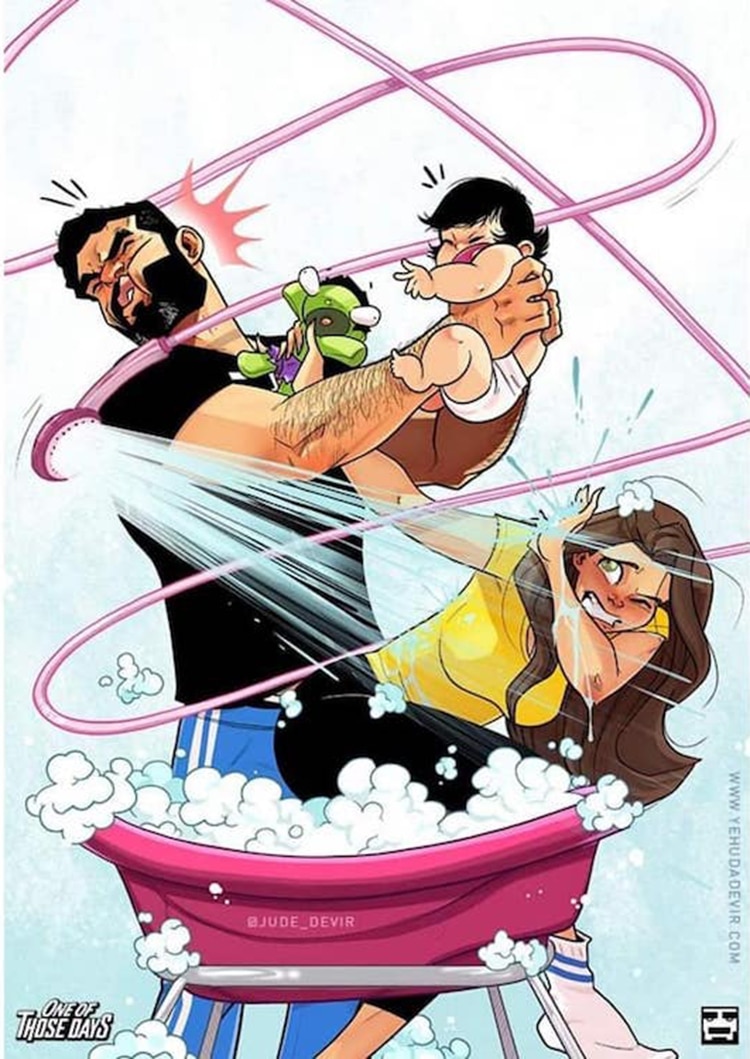 Sleep well mommy, I'm here.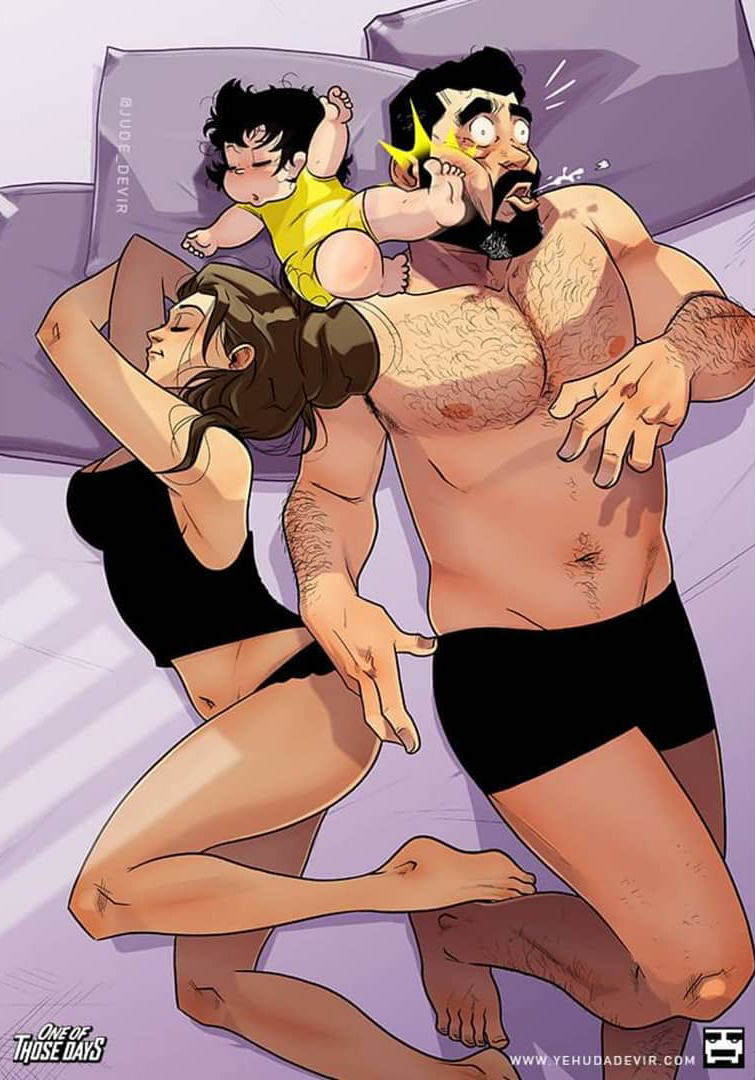 Can we look yet?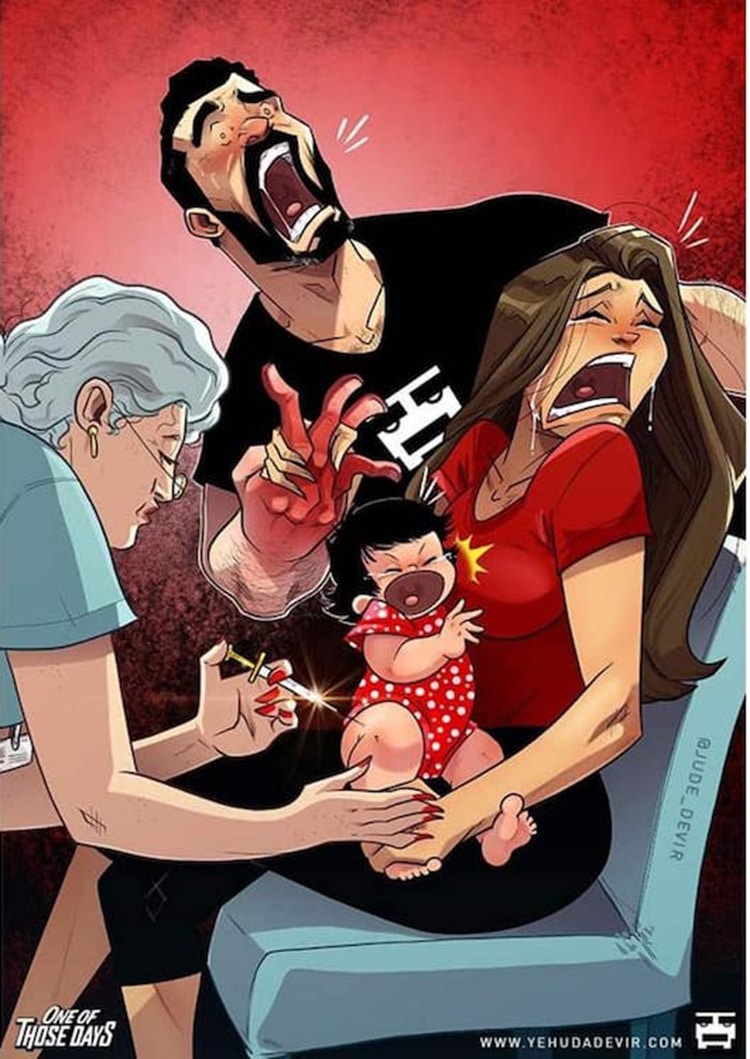 How did she get that in there?!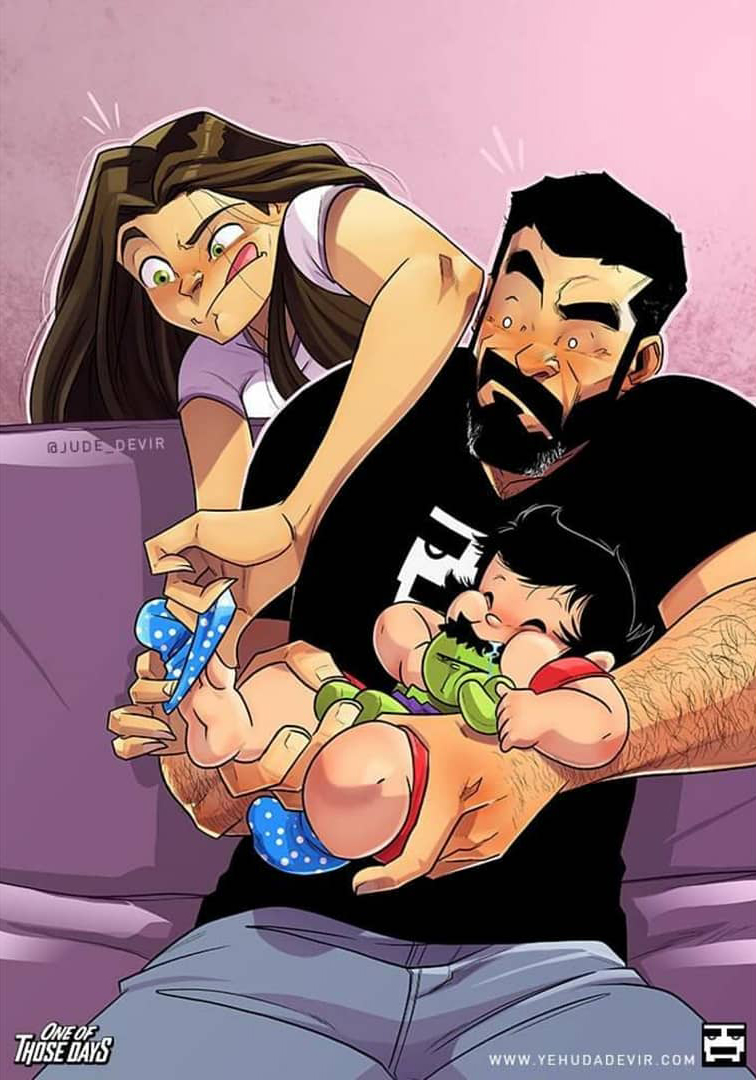 A little help, maybe?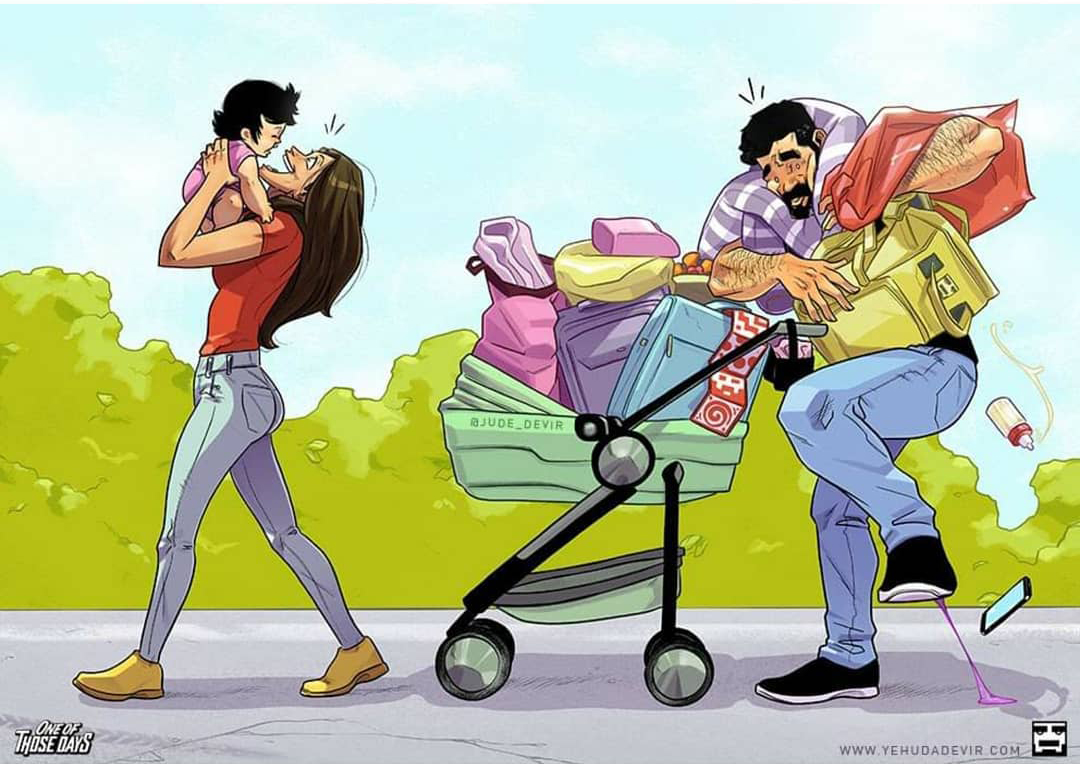 Devir and his charming wife Maya welcomed their little angel Ariel into their lives in 2019 and it has made them simply the most relatable new parents we have come across. The beautiful and tiring moments of early parenting have been captured delightfully. The challenges are presented as warmly and lovingly as possible, reflecting the couple's own emotions as they take this journey together. Recently, the new family has been blessed with yet another baby angel Ethan.