Are you expecting your little one to be born in the very happening month of November, this mystical period when fall and winter dance together before winter stays over? November is quite the month indeed. Thanksgiving is looming and Christmas feels like just weeks away but just yesterday you were laying out candies for your little neighborhood trick or treaters. The chill is in the air yet the festival season is actively spreading warmth and cheer- this is the beauty of November. All things considered, this seems to be a perfect month to squeeze in a birthday party every year for your child, with discounts pouring in left and right. 
What's great about being born in November?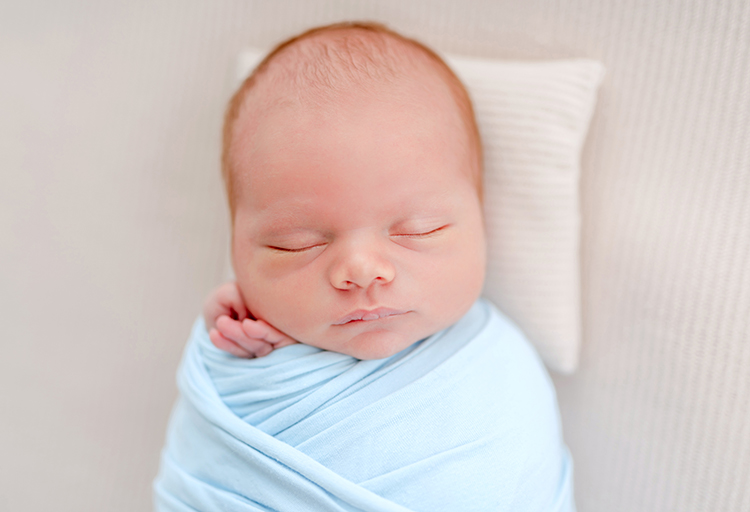 Get this, studies have proven that babies born in November tend to live longer and healthier lives than summer-born children! They have better mental and physical health and well, isn't that just every parent's dream come true. The study showed that babies born in November (or generally autumn) were most likely to live up to 100 years. So health-wise, if everything goes well, your baby is all set to hit a century. 
Lower incidents of physical and mental health issues!
When you consider certain health risks that the general population is prone to, diseases such as multiple sclerosis, you will be surprised to note that November born children are least susceptible to such diseases. The same goes for problems in the heart and lungs. And it's not just that. While spring-borns are most vulnerable to clinical depression, November-born babies have the lowest clinical depression rates. 
They're likely a product of the month of romance!
Very understandably, conception rates spike up every year around Valentine's Day week and for about a month afterward. It is after all roses and chocolate everywhere, and life seems perfect enough to want an extra little person to share it with. This also means that slightly more children are born every year during November.
Your baby could be a left-hander!
A study in Germany showed that male babies born during winter and around November tend to be lefties. This can be attributed to the higher levels of test0ster0ne in them. The high levels of test0ster0ne bring down the development of the right hemisphere of the brain slightly and increase the chances of them being left-handed as a result.
Stronger and Fitter!
Your baby is likely to grow up to have a strong physique because of how much vitamin D you are getting during your pregnancy. Genetics play an important factor but this is also a significant contributor to their physical fitness and natural strength. Not only are they stronger, but they are also faster than children born during other seasons of the year. 
Quick Facts
Yes, it is OK to wonder whether they are going to be a Sagittarius or a Scorpio and what their birthstone will be. If they are born before November 21, they are Scorpios-passionate, brilliant, and know exactly what they want. Sagittarius babies are extremely outgoing with a brilliant sense of humor. Their birthstones are topaz or citrine and their birth flower is the lovely chrysanthemum. 
Celebs born in November
Some of the most popular names from Hollywood in terms of talent and fame belong to November-borns. These include Leonardo DiCaprio, Scarlett Johansson, Matthew McConaughey, Emma Stone, and Ryan Gosling! 
Having a baby who is ready to be born in November is exciting and great news! Your baby is destined to be healthier and stronger than the rest and is a true ray of sunshine. And with Black Friday just around the corner, birthday shopping couldn't be better!