Life changes dramatically after having children. People don't tend to have any idea what to expect because whatever you do, you can never be fully prepared for how your life will change after a child enters it. Through this hilarious comparisons, let us explore different ways in which your life differs from what it used to be when you used to be kid free.
#1 Confines of the T0ilet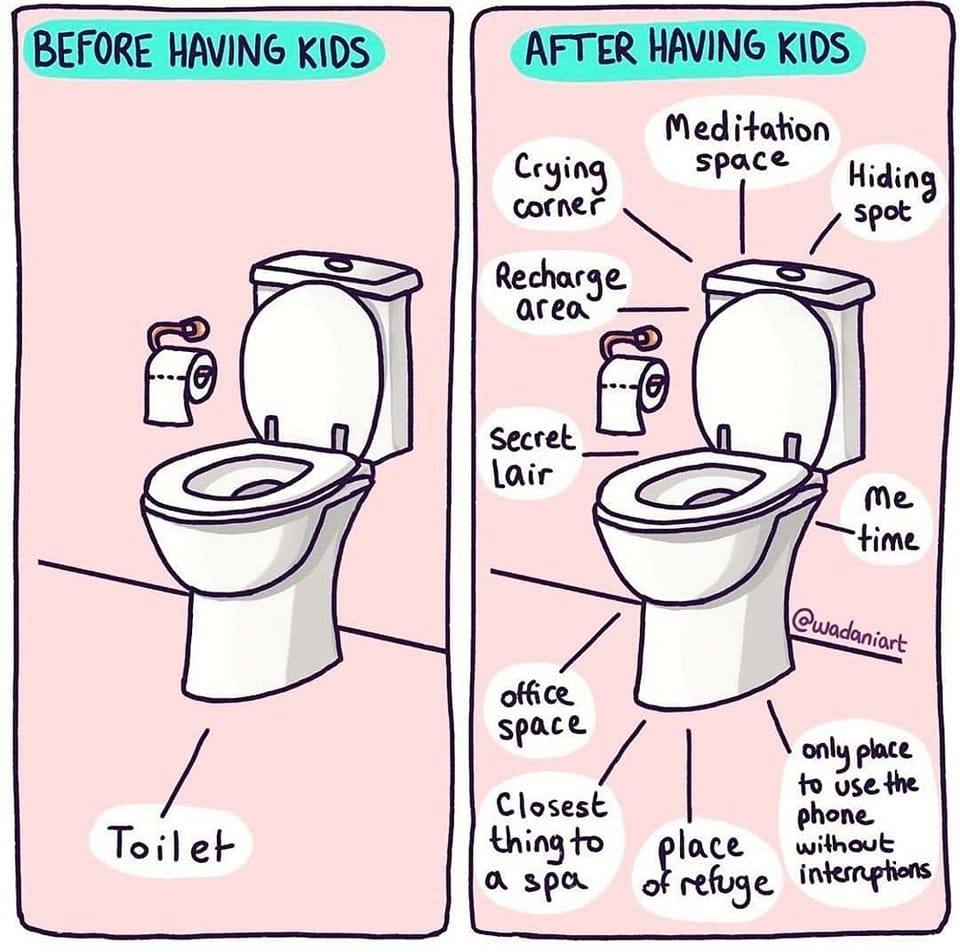 Earlier, a t0ilet was just what it was. But now, it is everything that offers you just 10 minutes away from parenthood and proves to be an almost therapeutic personal space. Who knew that you would actually use your t0ilet as a hiding spot in your own house?
Source: Wadaniart
#2 Photo Gallery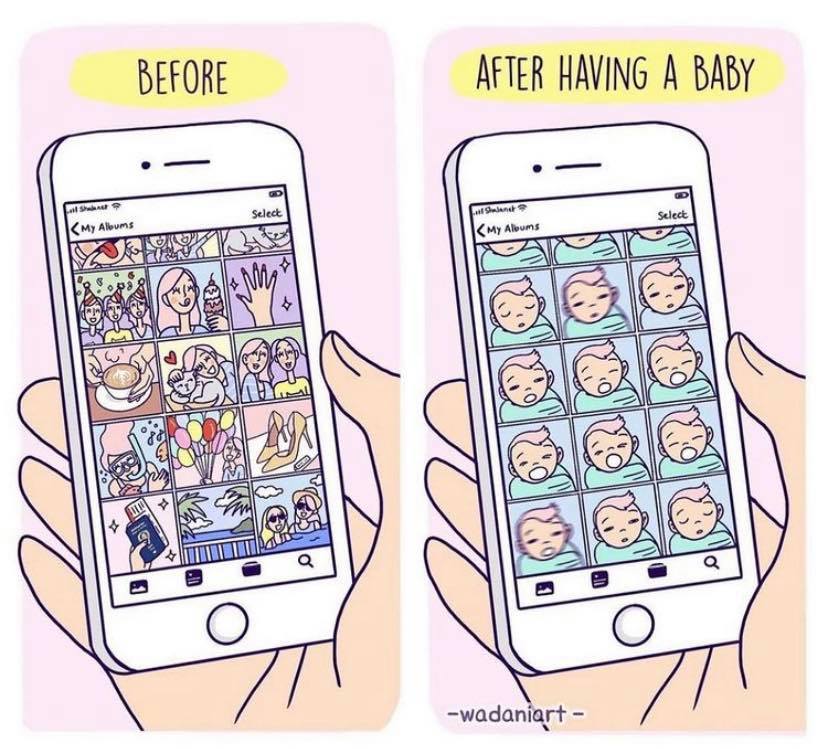 Source: Wadaniart
Do you remember being a fun person who had a variety of interests including good smartphone photography? When did you become that parent that showed your friends an endless collection of baby pictures (most of them exactly the same even though you'd deny that)?
#3 Sleep time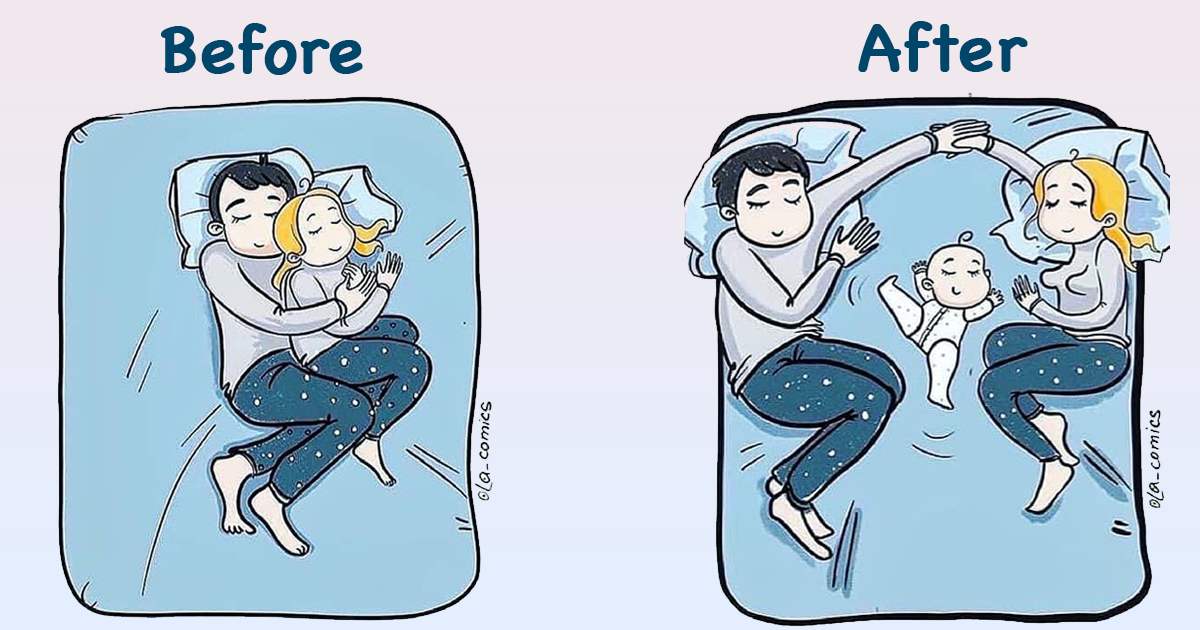 Remember when you used to cuddle with your partner and sleep the night away in peace? Long nights are ahead now but sometimes it is pure bliss having your little one to complete the picture and make you feel happier than you have ever felt before as you doze off together as a family. 
Source: Ola Comics
#4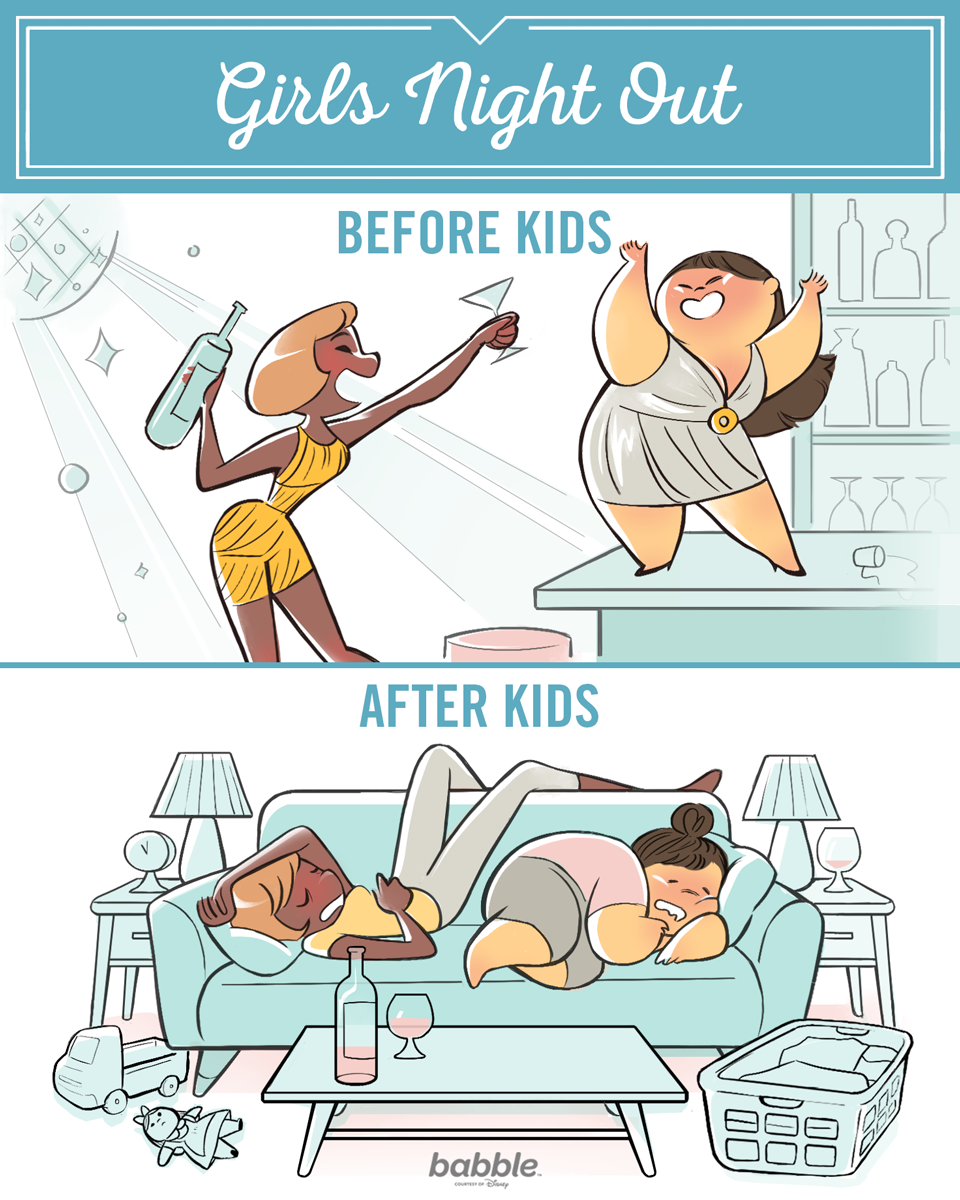 Long gone are the days when you and your partner would spend the night outside with friends just partying hard and drinking everything that you can. Anytime that you get in the evening now is spent on chores or with the kids and after you put them to bed, a glass of wine and a movie on the couch is the best that you have and you don't really mind either.
Source: Babble
#5 Pool Time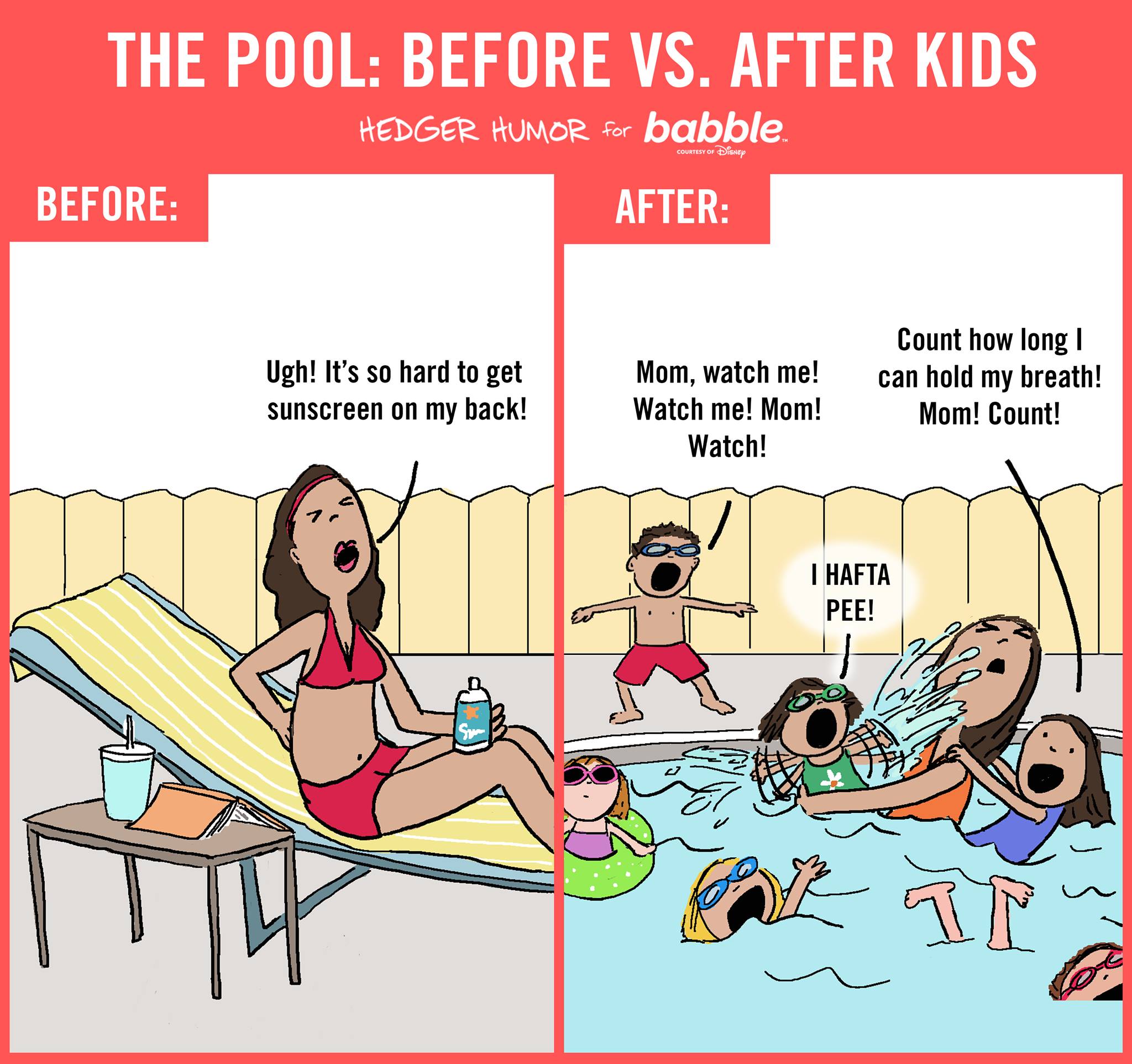 Pool time used to be just about you, getting that perfect tan and enjoying the summer at its best. Now it is all about your children: they want your attention all the time and what used to be personal time is now mom/lifeguard time and you couldn't take your eyes off even if you wanted to.
Source: Hedger Humor
#6 Workout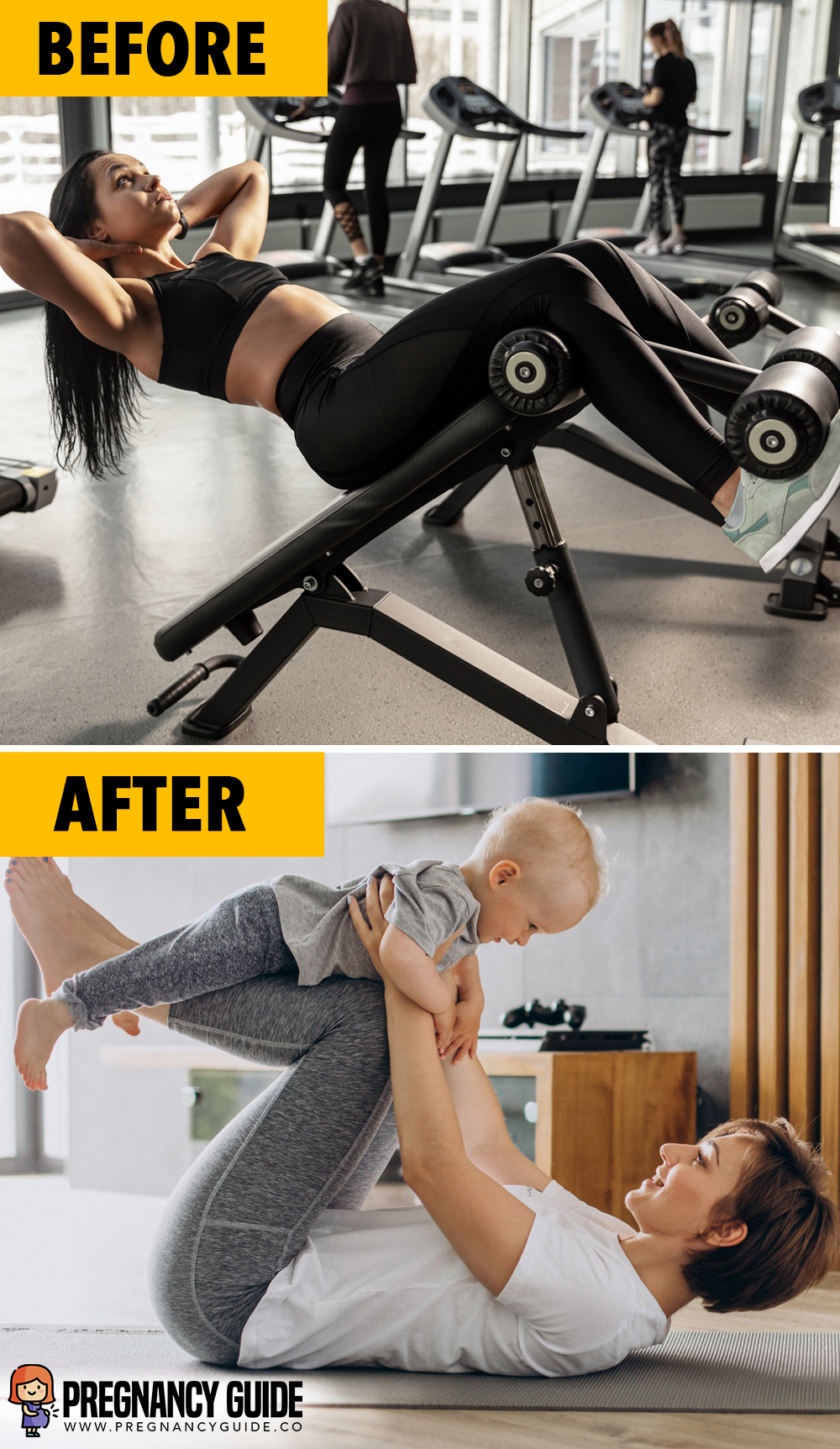 You find yourself working out just as much as you used to except it is very different now. You have a partner who refuses to leave your side.
#7 Dinner Time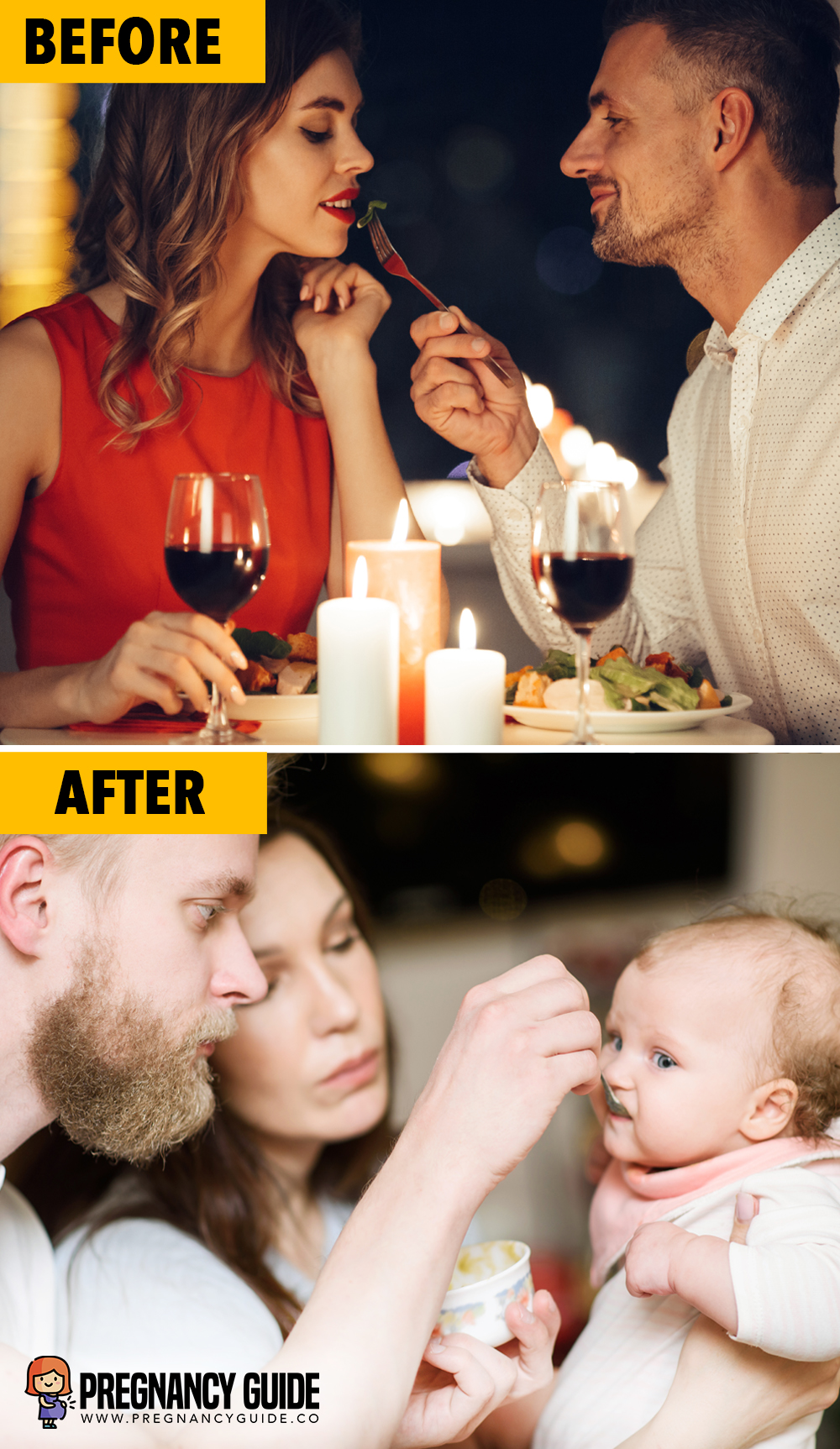 Forget romantic dinners and long conversations. You and your partner are both focused on just one thing now – getting the baby to eat their food.
#8 Netfl1x and chill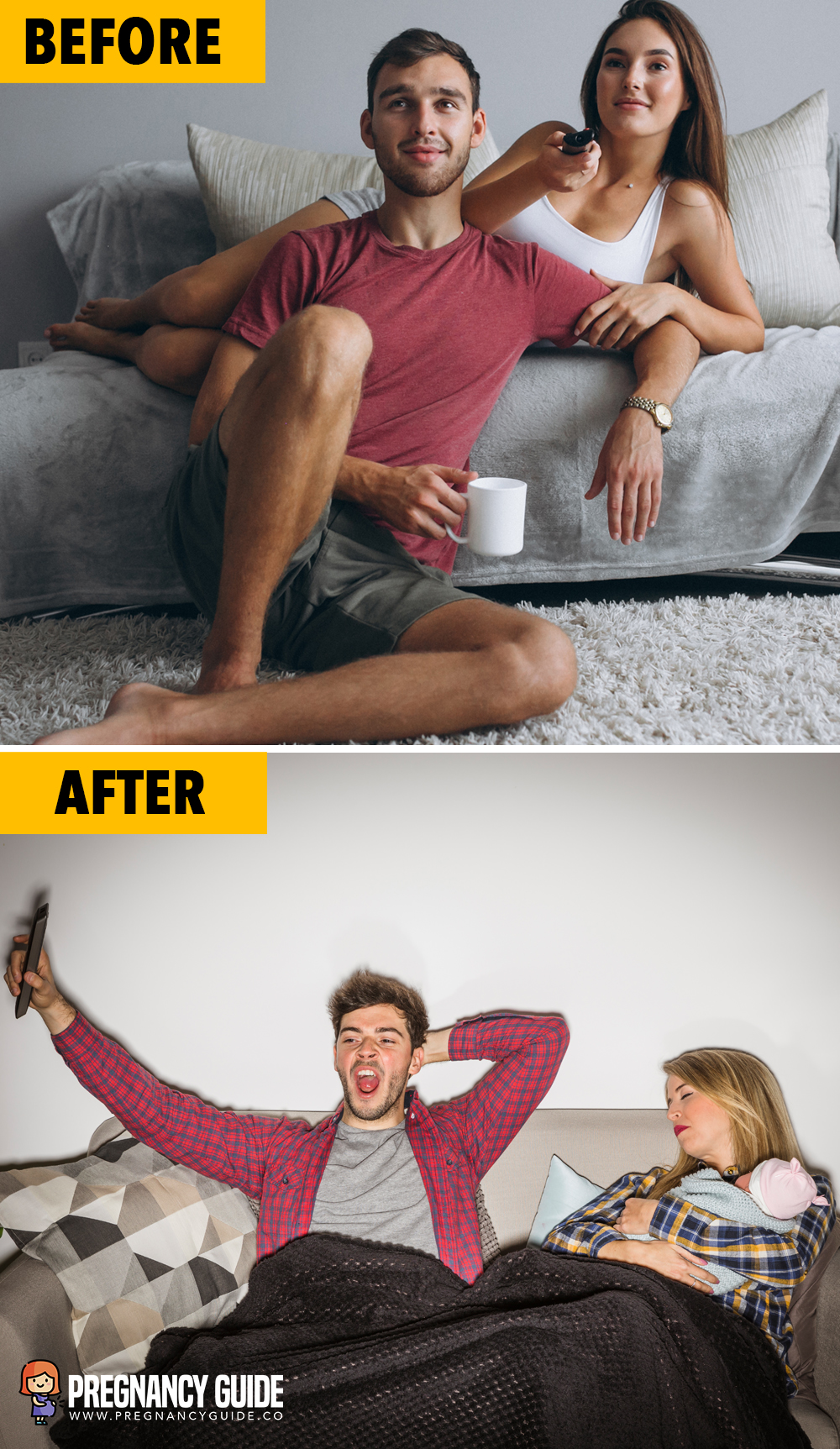 Movie nights are a thing of the past. You cannot stay up any longer than you have to even if you want to. Netflix is just not as good as your pillow.
#9 Leaving the house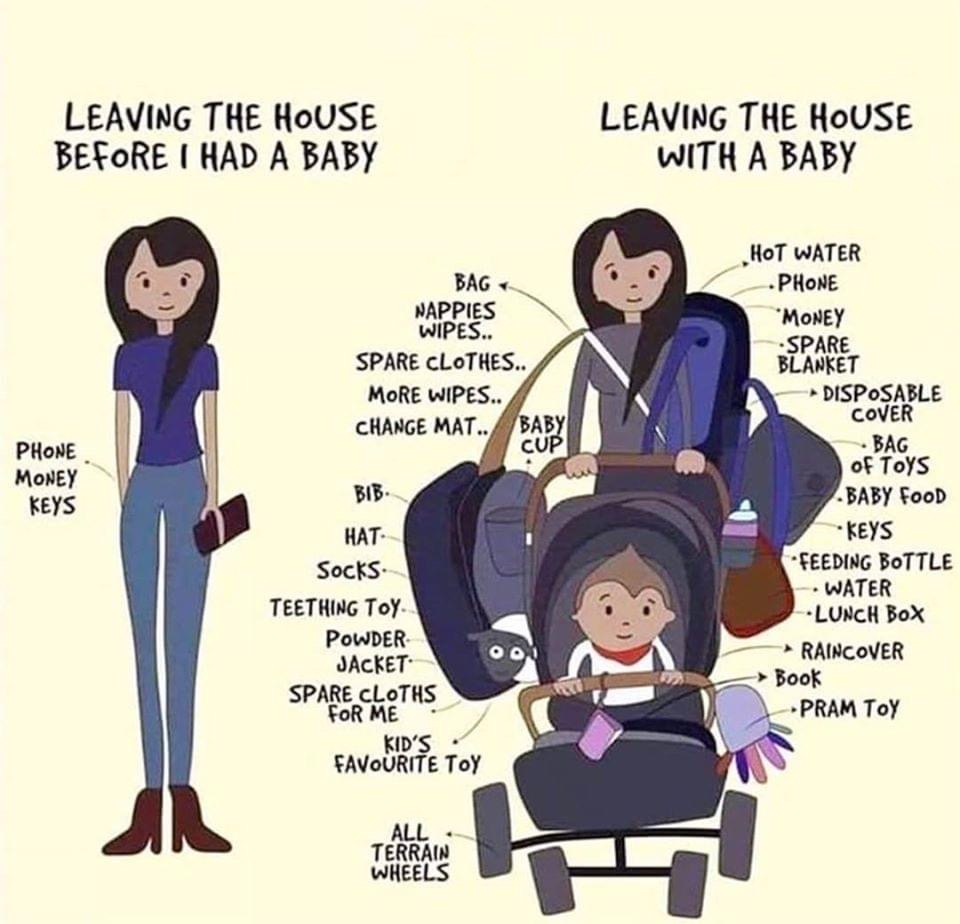 Remember when you used to wonder whether you really needed a bag when you stepped out? Well, now you need at least five, and none for you.
Source: Kinderling Kids Radio
#10 Vacations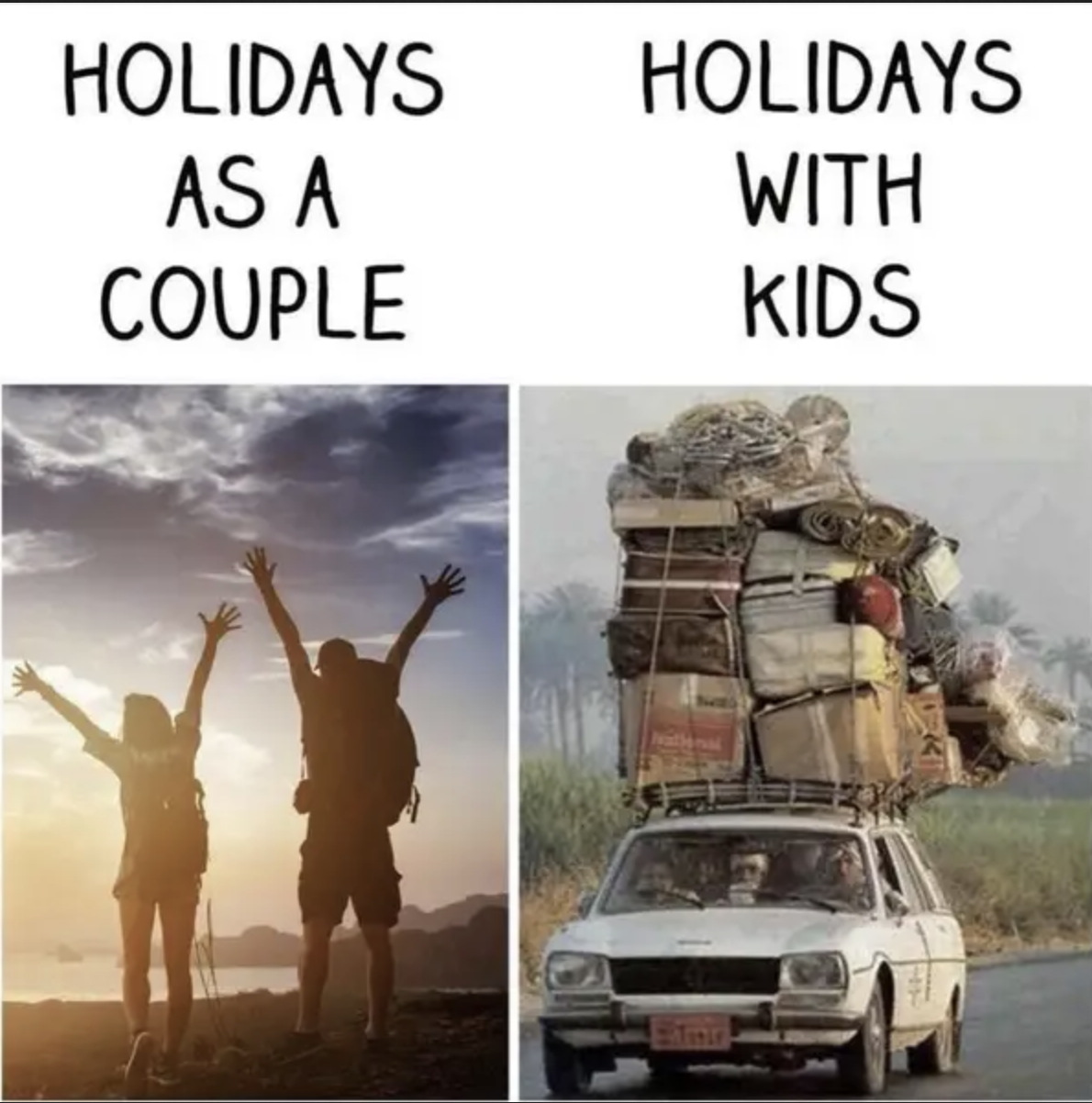 Packing light and backpacking are not for parents who want to travel with their children. God forbid you forget one little thing, your child will need just that.
Source: Buzzfeed
Regardless of how your life used to be before having kids, we are sure that the little poo in your life makes your life shine brighter everyday. We hope you find these situations relatable and have a good laugh amidst handling those nappies and milk bottles for your mischievous little one.