We often believe that a man does not show his emotional side easily. Even some people consider a man as a rigid personality who is not supposed to cry or be emotional in front of others. However, there are some moments in his life in which he can not refrain himself from showing his true feelings. One of those precious moments is when a man gets to know that he is going to be a father.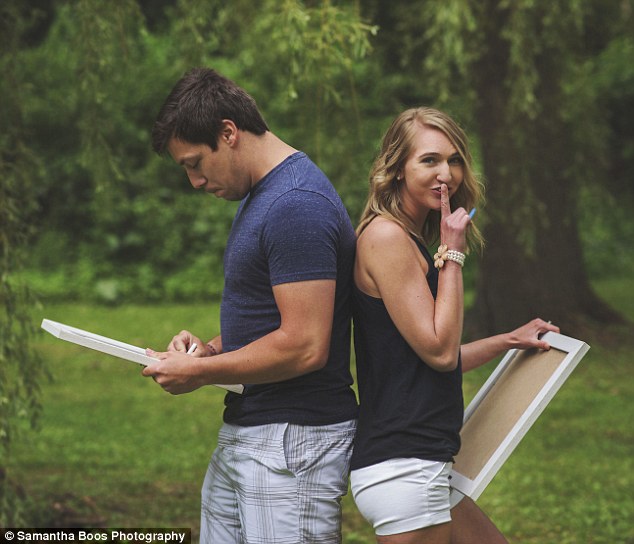 We saw something amazing on the internet recently where a woman, Brianne Dow, divulged her pregnancy to his husband, Brandon Dow, in an extremely adorable way. The wife, along with a professional photographer, Samantha Boos, recorded every moment while she revealed the news to her husband. The photos turned out to be so good that they have been liked by millions on social media. let's take you through this lovable photoshoot.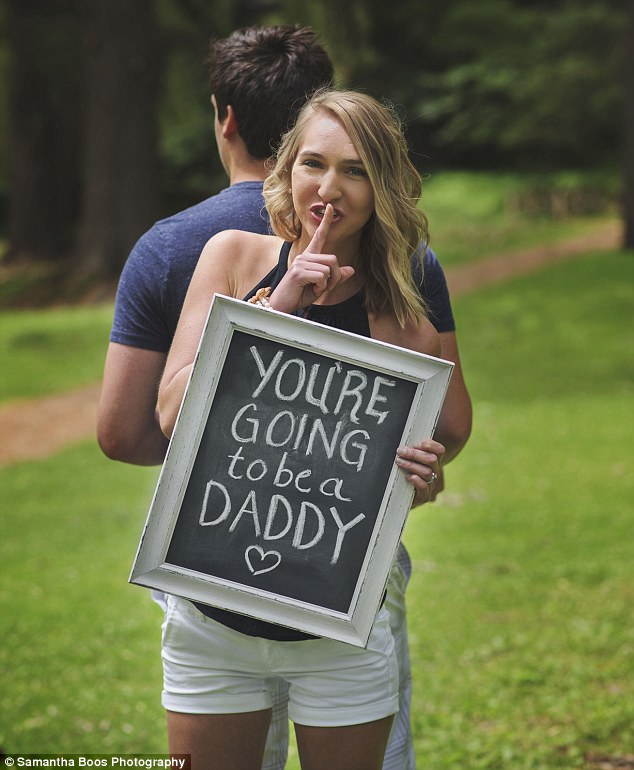 © Samantha Boos
Shortly after getting the news about her pregnancy, Brianne from Wisconsin wanted to deliver the news to her husband in an incredibly sweet way and she was successful in doing that by capturing each emotion of her husband on camera. The wife called her husband on the pretext of a romantic photoshoot. To make it seem more real, she told him that she won a free photo session and wants to do it in a park. The naive husband came casually and had no idea that she is going to reveal an amazing secret in the most beautiful way.
© Samantha Boos
The 24-year-old wife hired her wedding photographer, Samantha Boos, and discussed everything in detail beforehand. They arranged two shabby-chic framed chalkboards and when the husband came to the park for the couple photoshoot, he was handed over one board on which Samantha asked him to write three words that describe his wife. As per the plan, she asked the wife to write something about her husband so that her husband does not get even the slightest hint about their plan till the time the wife herself reveals it.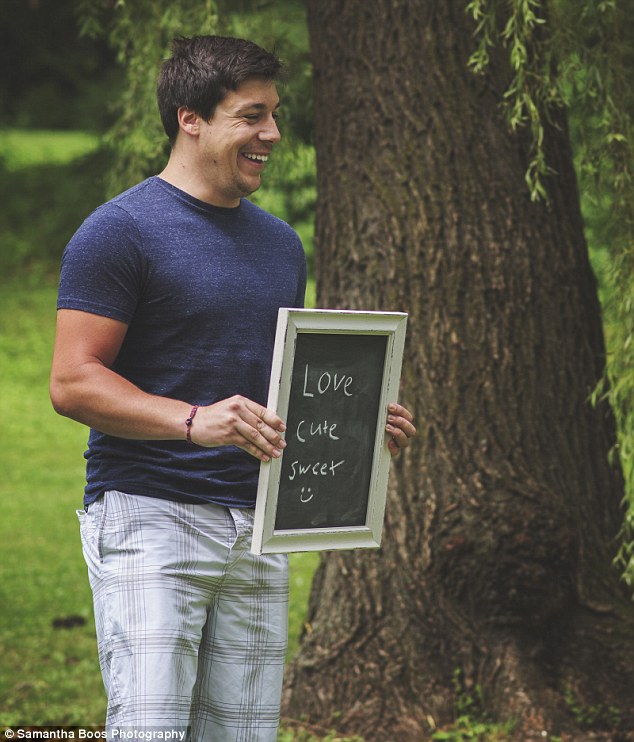 © Samantha Boos
Samantha, being the professional she is, captured those incredible moments with her camera beautifully. Samantha wrote on her Facebook handle-'I told them to write three words that describe each other on their chalkboards.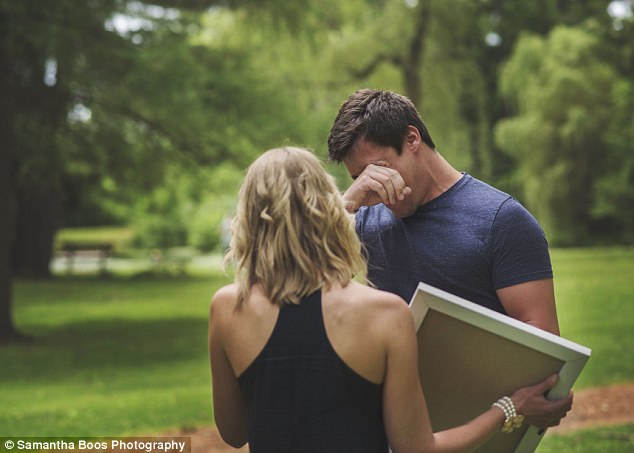 © Samantha Boos
Then the photographer asked them to turn around and show what they have written about each other. Brandon came up with some adorable words that he wrote about her wife, and Brianne Dow, according to the plan, used the chalkboard to convey the news to her husband. The surprised daddy can be seen in tears of joy after reading the magical words "you are going to be a daddy".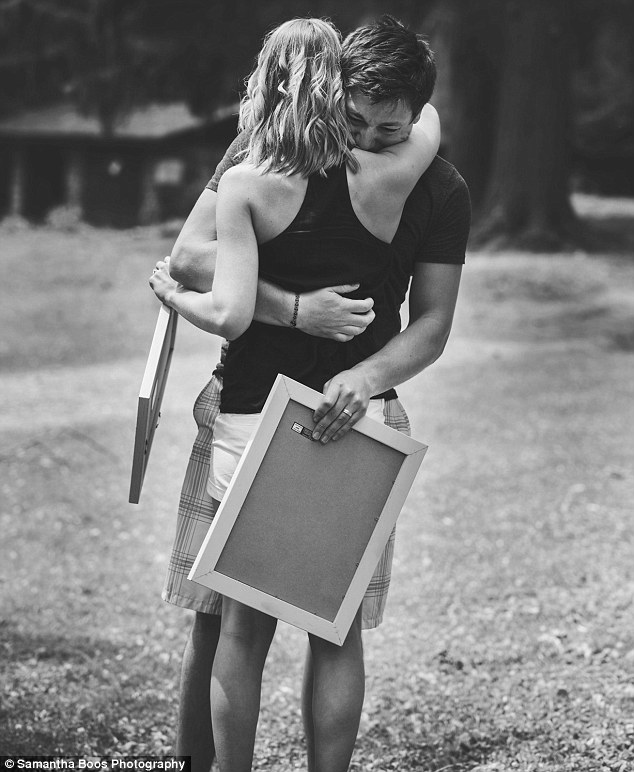 © Samantha Boos
Things went according to the plan and they managed to capture some of the most delightful and pleasing photos of the father-to-be. Clearly, he was not expecting this!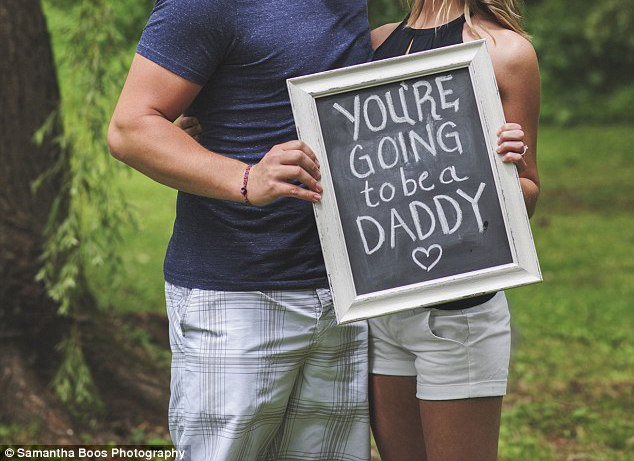 © Samantha Boos
The photographer, Samantha said that she was delighted when she captured the invaluable reaction of Brandon after he learned about the awesome piece of information.  The wife also revealed that she was having a hard time keeping the secret from her husband, but in the end, it was "worth it".