"Do you smell something? " becomes a common question while parenting a newborn. Diapering the child, sometimes, leaves the new parents in hilarious situations and many times, down in the dumps. Everything about parenting is overwhelming. You wonder how that tiny creature can make so much poop inside it. Well, if you are a new parent, be ready to collect and share some extremely hilarious diapering moments with your child when he will grow up. As a grown-up, he would refuse to accept the array of the catastrophes he created on the bed as well as in your lap. Make sure you accumulate enough evidence to show him, in the form of videos or pictures. Let us see what "changing a diaper" looks like in those illustrations created by amanda oleander.
My dear brave parents, you can do this!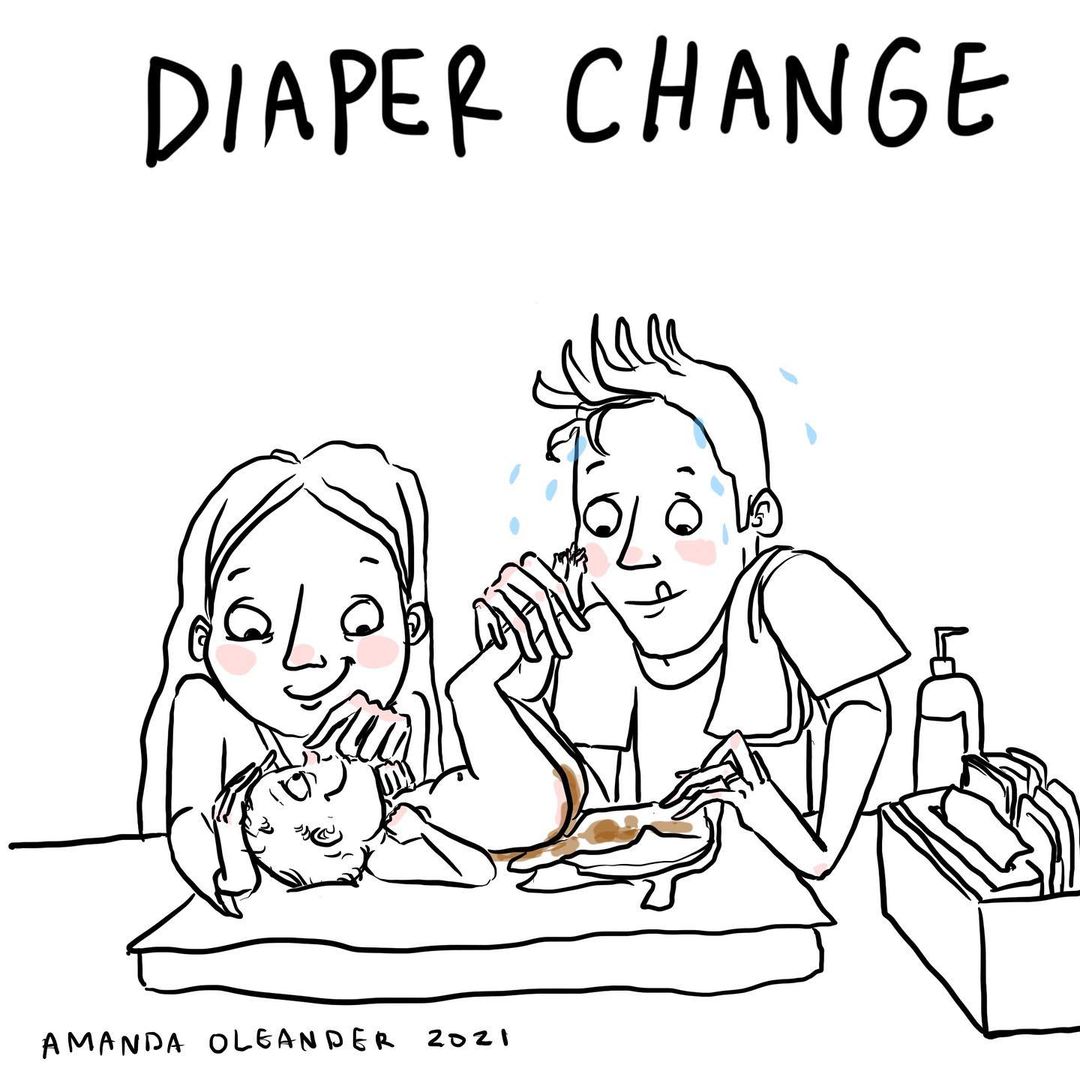 Dear Daddy, It's your turn now…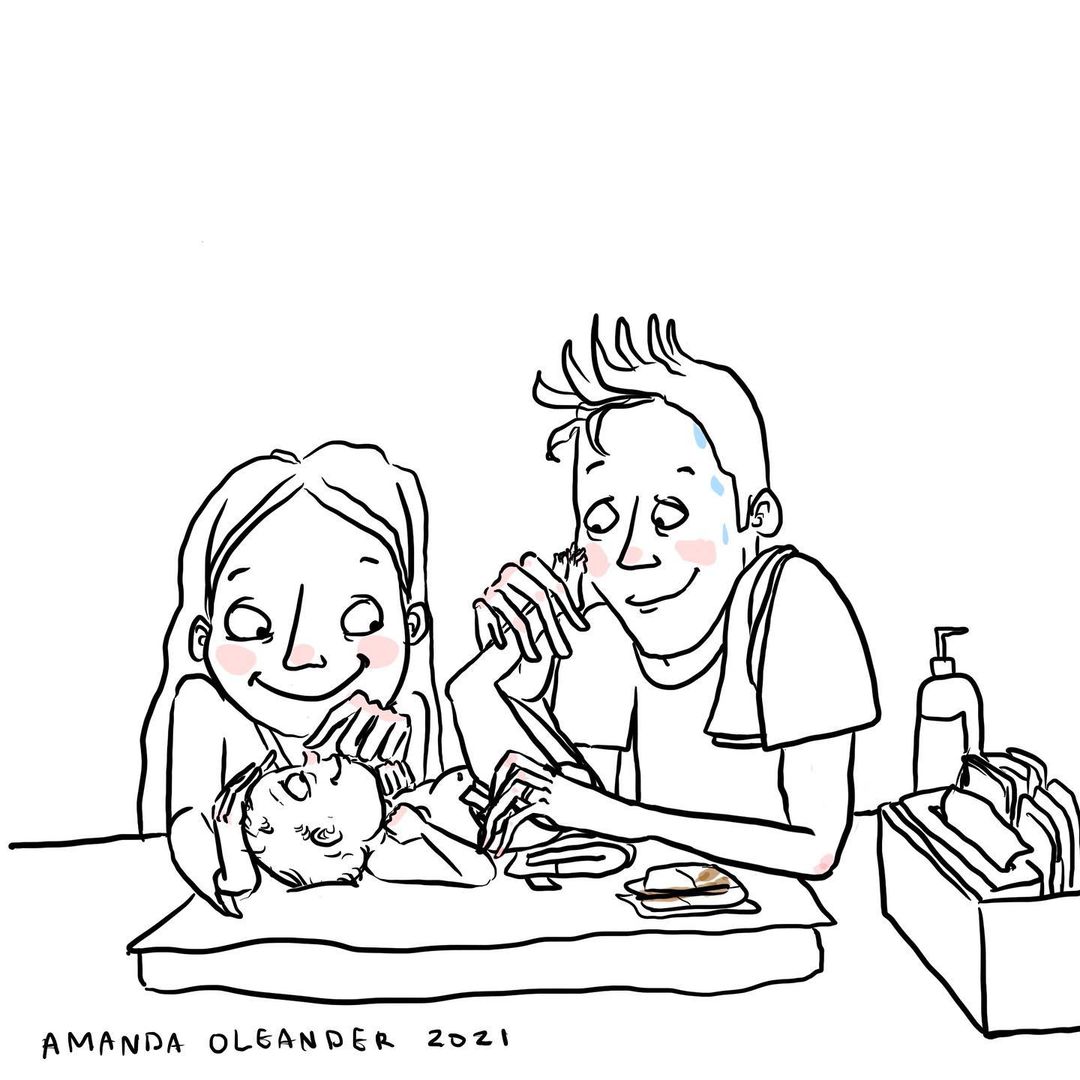 Oh, did I forget to warn you to take caution while opening it! Sorry folks!!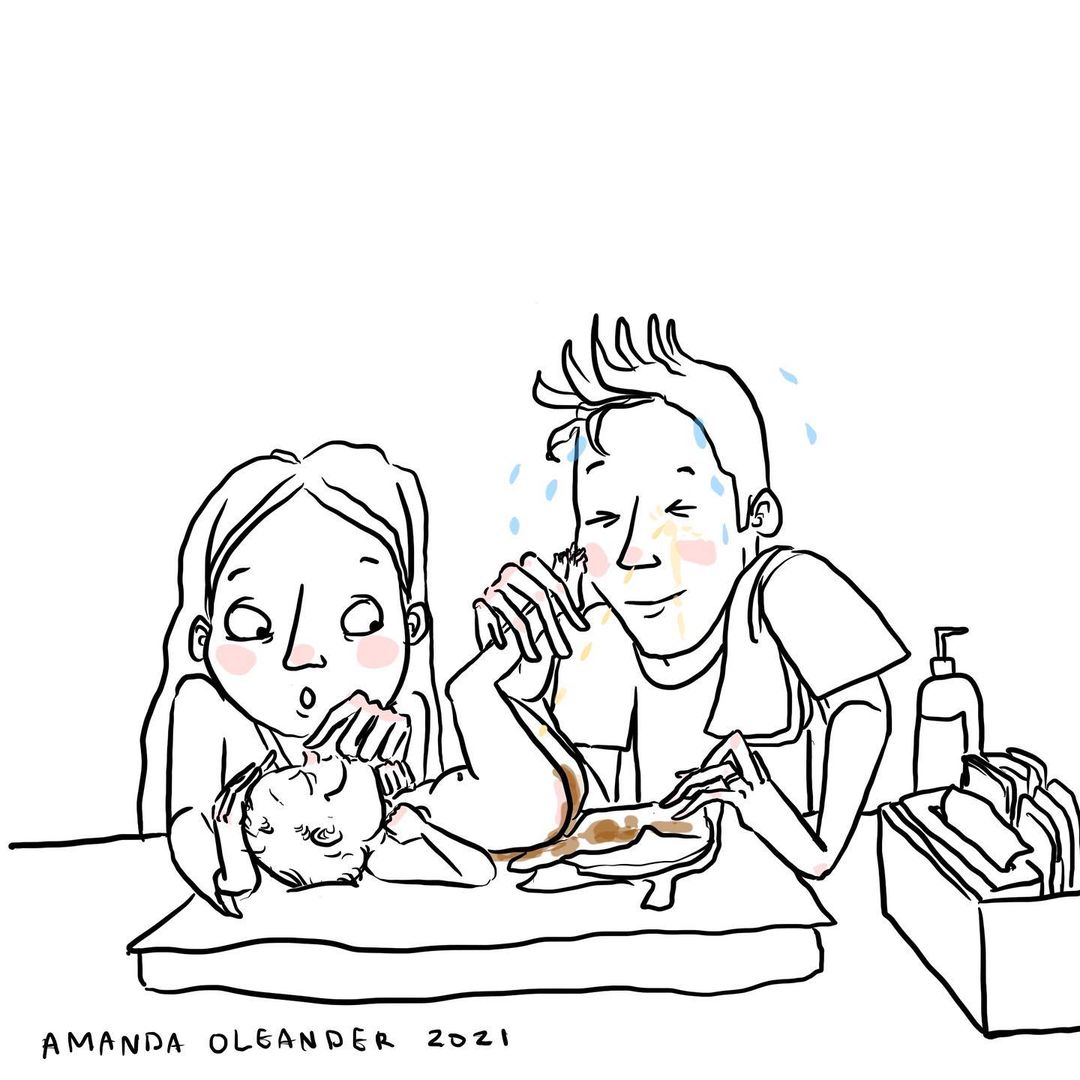 Finally, mission accomplished!!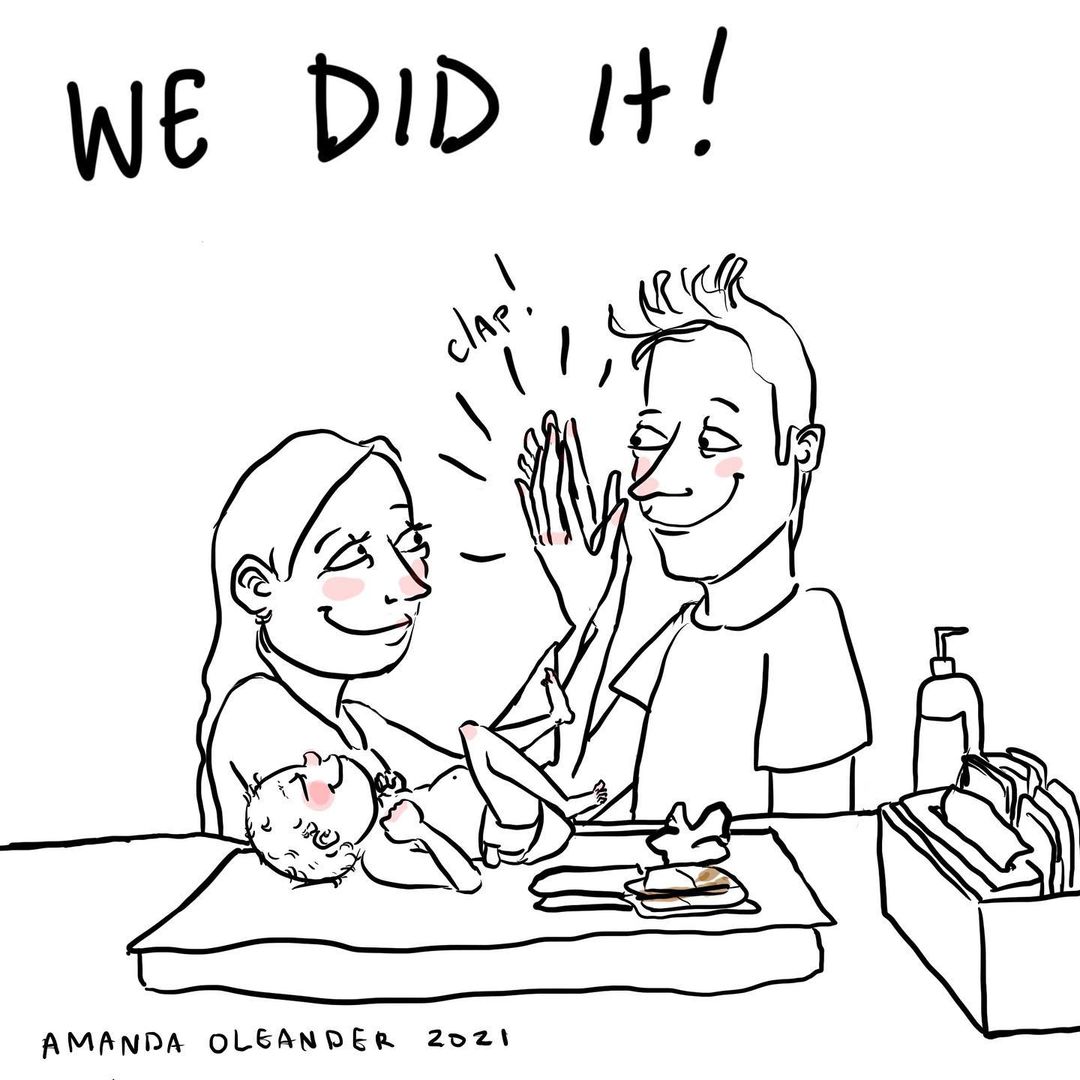 This can't be real!! How come ??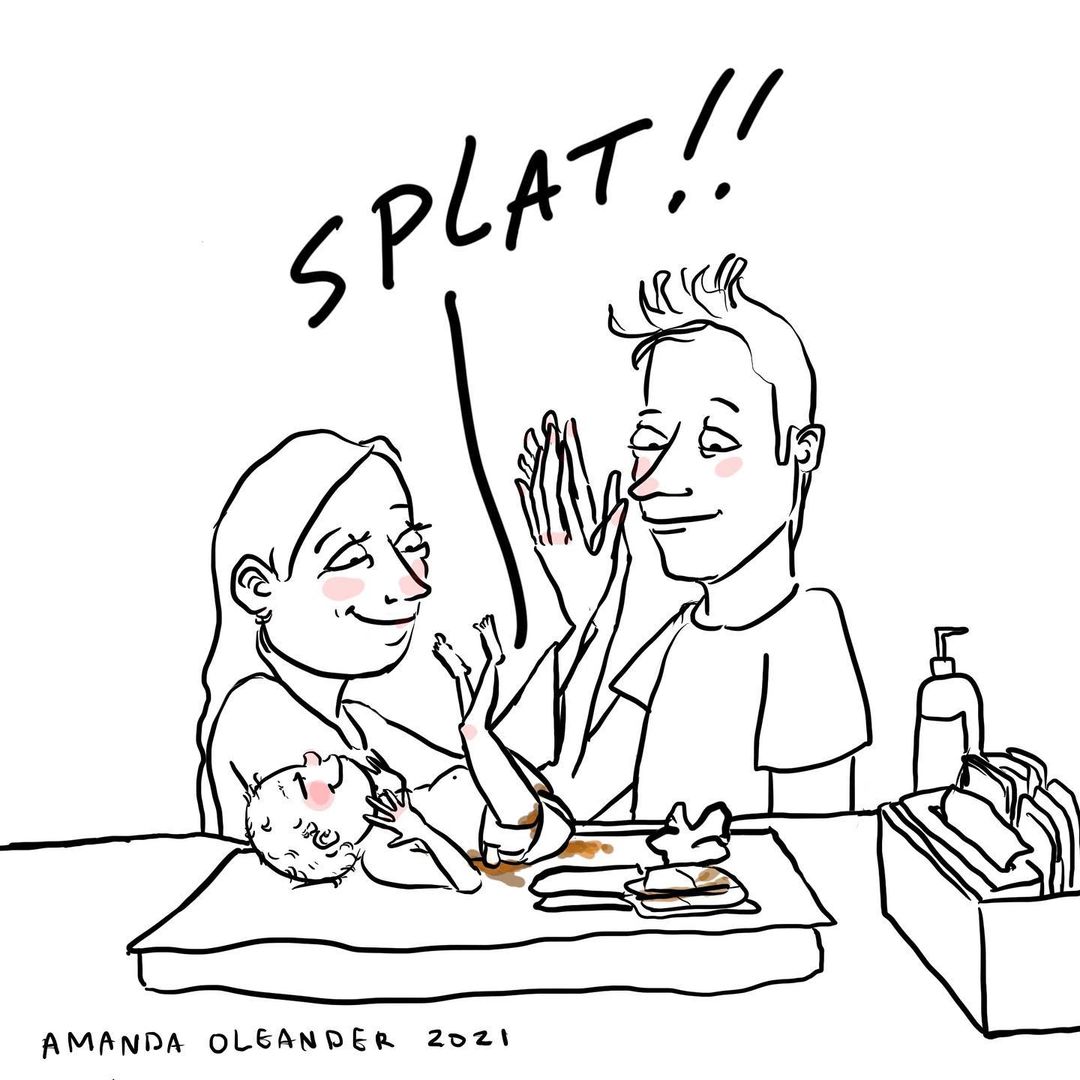 Does not matter whether it is a middle-of-the-night or early in the morning, the little one is always ready to show its pooping skills and surprising you with the present that it stores in the diaper for you. Don't rest when he is done with his business, he still has a lot more in his little bank and will let it out whenever he would want to. Moreover, sometimes he would shower you unexpectedly and repeatedly with some of his number 1 skills too.
There will be a time when you would think that you have mastered the skill of diapering the child, that very moment the little baby will show you that you still need improvement by throwing the challenges like leaking, blowouts, and many other diaper learnings. Be ready to learn them by being a good student of your child and share your experience with us in the comment section.