'Water is life!' this is a ubiquitous phrase we always use. But water can threaten our lives if drunk non-potable. So, here comes the necessity of having a water purifier at home. Water contains numbers of impurities which cause health problems. The primary function of a water purifier is to purify water and to provide potable water. Water contains many beneficial minerals as well, which should be consumed for our health betterment. So, we should choose wisely the water filters that are capable of maintaining water quality. So many brands of water purifiers are available in the market. We have to pick the best one that goes with our budget because it is a costly investment. There are various brands of water purifier in India but Aquasure are one of the popular brands available in the market.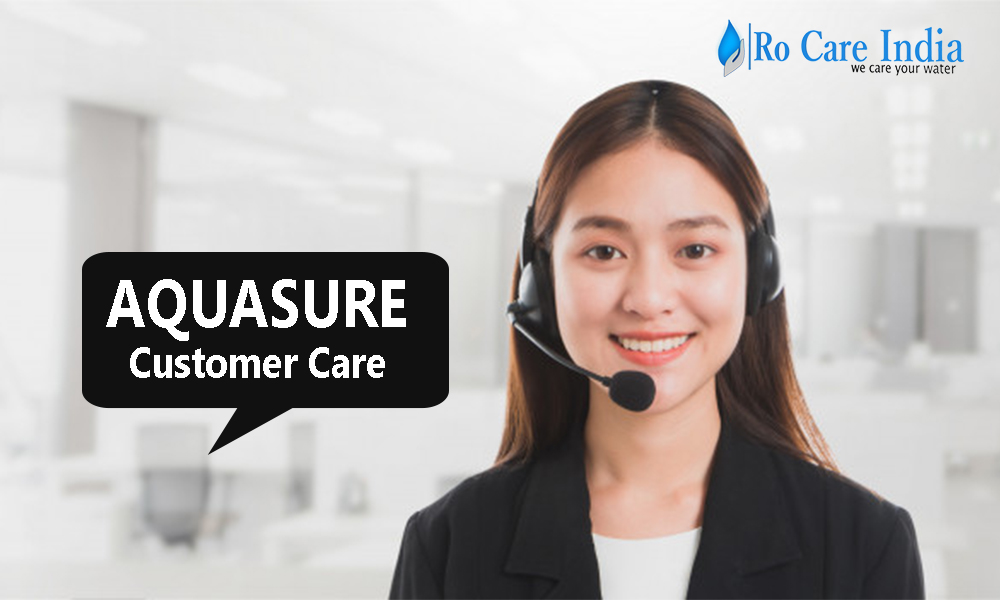 General contaminants in water
The commonly seen pollutants in drinking water are arsenic, cadmium, barium, chromium, ammonia, etc. They can cause severe hazardous conditions in our bodies. Except these, there are several germs and living microbes present in the water. Their presence in water is alarming, too, as these can even lead us to death.
Technology and filters used in water purifiers
Before any modern technology came, the ancient method of purifying water was adding chlorine into the water. This leads to the release of hydrochloric acid. This acid used to kill the microbes and germs present in the water. But later on, it was seen that this method had many side effects on our bodies and was not that much effective to get optimum result. Hence, new other techniques and technologies were welcomed.
RO TECHNOLOGY
Nowadays, the technology that is widely used in water purifiers is RO Technology i.e., reverse osmosis technology. A membrane is used that allows passing the water through it, and it helps to separate all the impurities and microbes, thus helping in water purification. This technology has been famous and effective over the past decade.
RO UF PURIFICATION
The membrane that is used in RO UF Technology consists of delicate pores. These pores allow the water to pass through it and traps all the impurities and microbes, including pathogenic bacteria.
RO UV PURIFICATION
The water purifier consists of a lamp which is capable of emitting UV rays. The UV rays kill the germs and all the impurities present in the water. It has been seen that almost 99.99% of bacteria can be executed using this method. The water purifiers having UV purification facility generally comprise of both RO technology and UV purification method.
Active carbon filter
Most of the times, water is polluted with gases like nitrogen, carbon monoxide, ammonia, etc. There are many types of dead organisms present in water bodies that cause health hazards. The active carbon filter helps in eradicating these pollutants from water and makes it safe for use. The carbon filter helps to absorb these pollutants.
Ceramic filters
This is effective in eradicating chlorine and E.Coli bacteria from drinking water and making it potable. This has a safe storage capacity which hinders the recontamination of water. This type of filter is made up of clay, sawdust, rice husks, and coffee husks.
Ion exchange resins filters
This type of filter is mainly capable of demineralizing water. Water is passed through the resins, and the gums suck up all the minerals present in the water. This is not considered to be much use because this ends up absorbing the beneficial minerals too, which in turn leads to the degradation of water quality.
Points to be remembered while purchasing a water purifier
Water quality analysis: The level of contamination should be known first. This requires a lab analysis of the water. This would help you understand what type of technology and water purifier you need to get an effective result.
Shortlisting: After determining the type of technology you need, it is time to shortlist the brands that have the facility you want. Online researches can help a lot. There are numerous websites on the internet to find you out the best brand and technology you can afford.
Asking questions: After all the researches you can go to the shop and ask if any doubts still there to be cleared.
Discounts: If the water purifier is bought in any offering period, a reasonable discount offer can be availed.
Brands and market
The famous brands available in the market provide many facilities to help the customer in so many ways. Aquasure, a renowned water purifier brand, has a customer care facility to assist and support their customers any time they are facing some issues with their water purifier.
AQUASURE CUSTOMER CARE:
Aquasure customer care comes up with fast and quick services. If you are seeking for an RO servicing, you have to call their customer care number and make an appointment for the servicing. They will confirm the technician, and you will get the service at the time as appointed. And the payment has to be cleared only after the service is done.
AQUASURE CUSTOMER CARE NUMBER:
For any queries or assistance, you can contact at Aquasure customer care number this facility is available 24*7 in various languages.