The anticipated arrival of a new family member is cause for joy, and close friends and family of the expecting parents will find themselves striving to prepare a baby shower that everyone will love.
A baby shower, held prior to the birth of a child, is a wonderful chance to bring family and friends together to celebrate the impending arrival of a new life. 
It's okay to be clueless as the first-time host of the baby shower! If you are pacing up and down the room wondering where to start, we have got you covered. Here is an ultimate guide to planning a baby shower that will be absolutely loved by the mom-to-be and the guests alike.
To-Do List for Planning an Unforgettable Baby Shower
Here is a list of things you must mark off onto your to-do list in order to plan a baby shower the memories of which shall last a lifetime:
#1 Decide time and date
Choosing the right date and time is one most important thing when you are planning a baby shower. The initial months before and after the baby is born are hectic for the mother, and it's recommended to discuss the potential dates with the mother.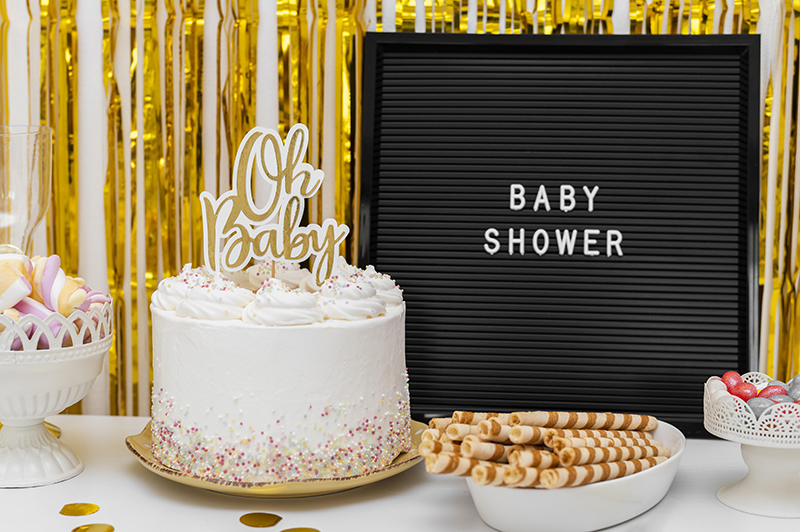 In general, a baby shower is held around lunchtime on a weekend, so you can do the same but avoid some major holidays or days when some of the guests won't be able to make it.
Why you should plan the baby shower before the birth
The mother will have ample time to sort through her presents, set up the nursery, and for the time being, she can also do for the items she is missing.

The mother gets ample time to relax and enjoy, 
#2 Determine a budget
Once you have a date and time in mind, next comes determining the budget for a baby shower. Before you go gaga and start giving out big numbers, you should know that the most important elements that your budget should consider are decorations, seating, venue, food, games, and other similar things.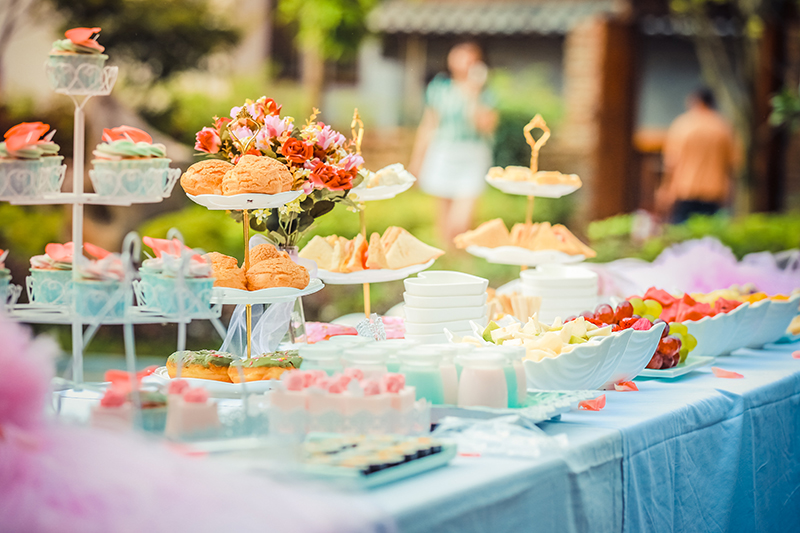 For extravagant baby showers, the budget must be in sync. As a starting point, here are some numbers:
It is estimated that a baby shower will cost between $100 and $1,000.

It can cost anywhere from 50 cents to a dollar to buy an individual invitation card. There will be one for each of your guests.

If you're looking for a high-end item, you'll have to spend more than $30 in terms of decorations.

Costs for the catering and the cake typically range from $5 to $10 per person.

It is possible to find a venue or location for free, but it can cost up to $200.

Before deciding on a budget, think about how many people you want to invite. Consult with your partner or the mother-to-be to determine who should be present at the birth.
If you feel like you do not have enough funds, do not worry. It is possible to throw an amazing baby shower on a low budget and it will be just as dreamy as special for the mother-to-be. 
A good start on planning a low-budget baby shower is to invite only the to-be mother's close friends and family and make it an intimate affair where stories are shared.
#3 Decide a venue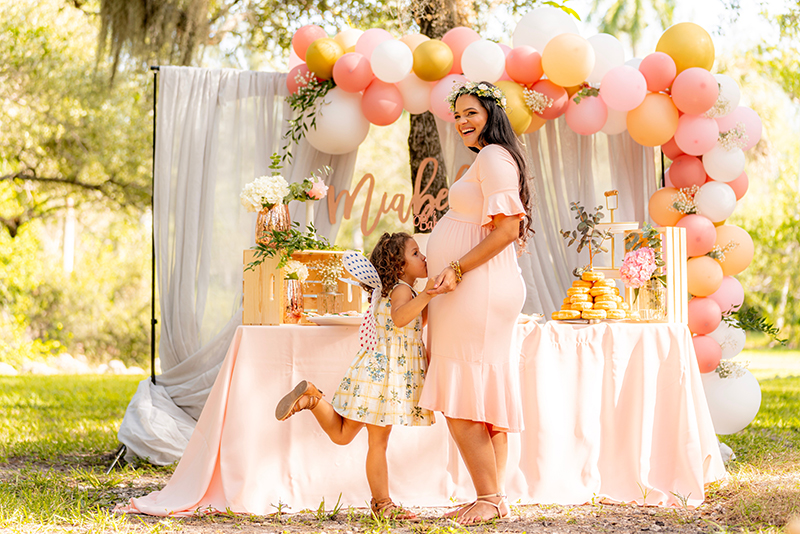 The one thing that is totally dependent on the budget is the venue. Once you have set your budget for the baby shower, it is time to decide the venue. Baby showers can be arranged at multiple venues; the deciding factors are the number of guests, the weather estimate on the certain date you have picked for the baby shower, the theme, and what works best for the mother-to-be
Below is a list of ideal locations for the baby shower:
Home

Restaurant or café

Party venue

Outdoors such as a tranquil park

Destinations such as spa or a crafts workshop (depending on what the mum-to-be loves to do)
#4 Determine the guest list and send invitations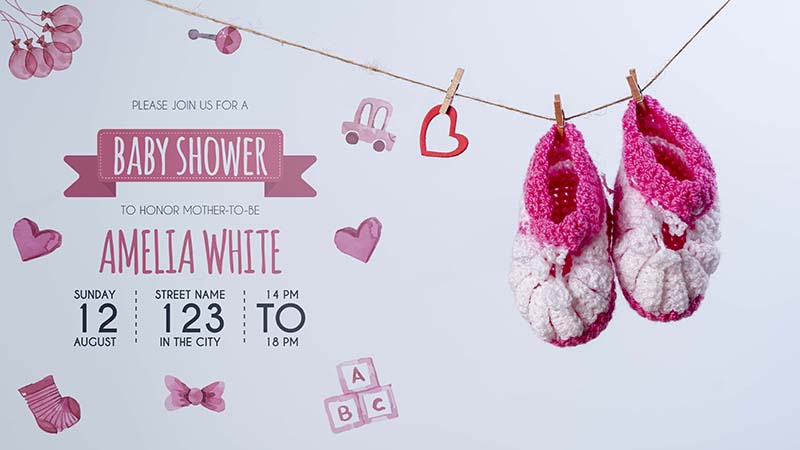 Your guest list and your budget go hand in hand. The greater the number of guests you plan to invite, the higher the need for accommodation, food, and other party supplies you will need to prepare for. 
Make sure to decide whether or not you want to limit the number of people invited (close friends and family, or a wider circle) and whether or not you want to allow guests to bring along a plus-one. 
Then, make a list of the people you wish to invite to the party. Make a second pass to ensure you haven't overlooked someone crucial. 
Sending out invitations is the next step on your to-do list. Include the date, time, and place of the event, as well as the guests' names, addresses, and email addresses in the invitation.
#5 Pick a Baby Shower Theme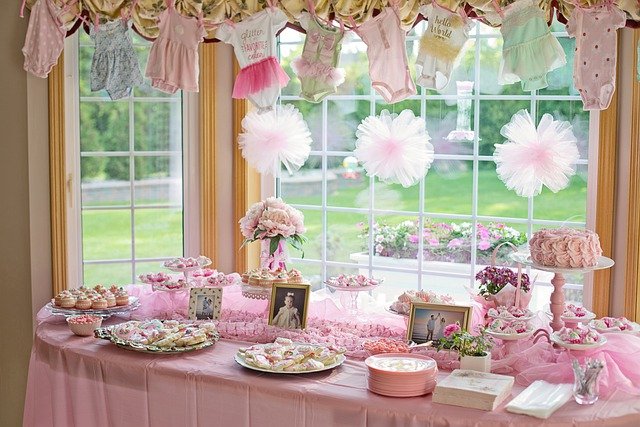 Consider the preferences of the mother-to-be when deciding on a baby shower theme, whether it's basic or ostentatious. Do you know that she has a thing for yellow? A sunflower theme could be a good fit. Is she going to decorate her baby's room with an animal theme? In the shower, use the same imagery. 
Theme parties are a great way to attract her attention. Invite guests to come in their pajamas if the shower is being held at someone's house for the extra-cozy feel. Alternatively, if you prefer to keep things simple, choose a color scheme and match it to the rest of your decor.
Your guests' first impression of the baby shower will be shaped by the invites you send them. For a more formal event, make sure the baby shower invitation wording reflects guests' titles and uses an exquisite design.
Have some fun with the invitations if it's a little more informal. Make sure that the invitation matches the party's theme in order to maintain cohesion.
#6 Plan the Menu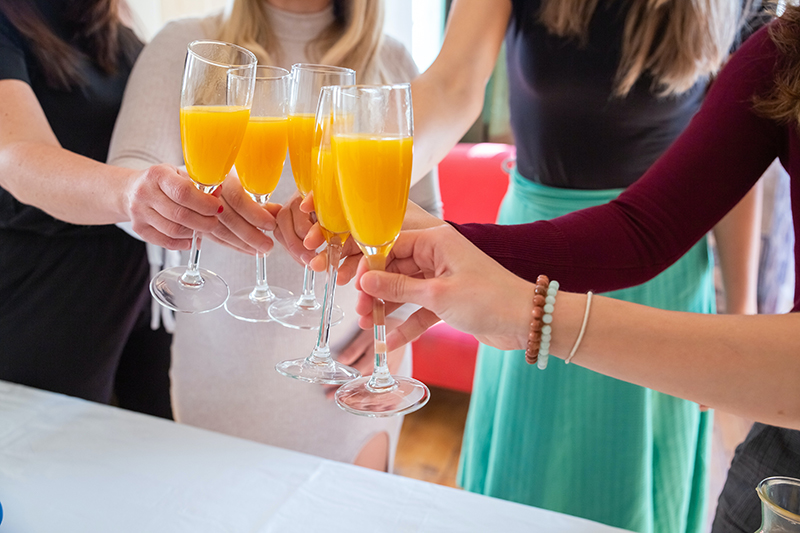 Are you planning to go with a theme for the baby shower? Make sure to keep the menu on board with the theme and color palette to maintain cohesiveness. However, do not forget to serve some of the mother-to-be's favorite foods.
It is about her and the baby after all!
You can always amp up the menu with your little touches (all thanks to Pinterest ideas) – a rainbow-of-fruit display, maybe an ice cream sandwich bar, or even DIY cocktails and mocktails.
#7 Get Creative with the Decorations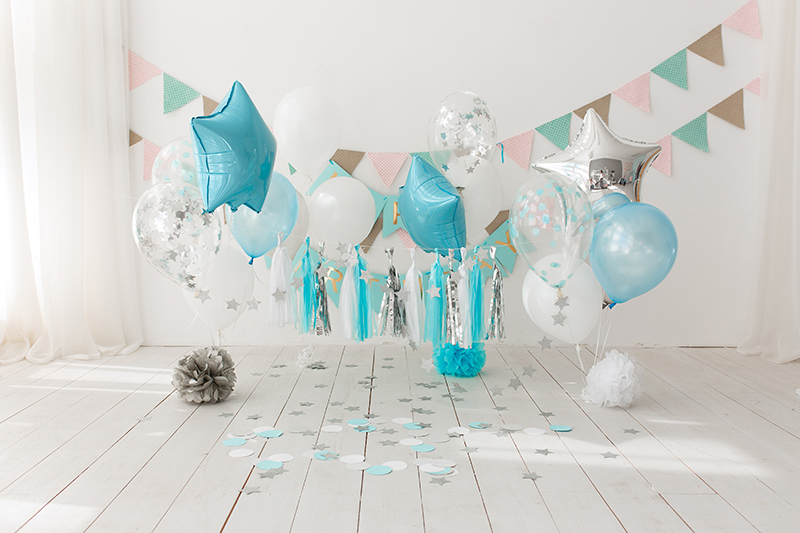 Flowers, balloons, and garlands (in your color scheme, of course) are all fantastic options for decorating, and they can instantly liven up a place. It's easier to capture memories with a beautiful setting when guests are able to take photos together. 
Mom-to-be should have a position of honor, where she can easily access her guests and unwrap gifts in front of everyone.
The decorations for a baby shower can be very fancy (like a welcome sign, floral centerpieces, and balloons) or very simple (just some flowers). 
You don't have to completely change the space. Instead, focus on a few important things, like a pretty buffet table or a photo wall that looks good.
#8 Make It Fun With Baby Shower Games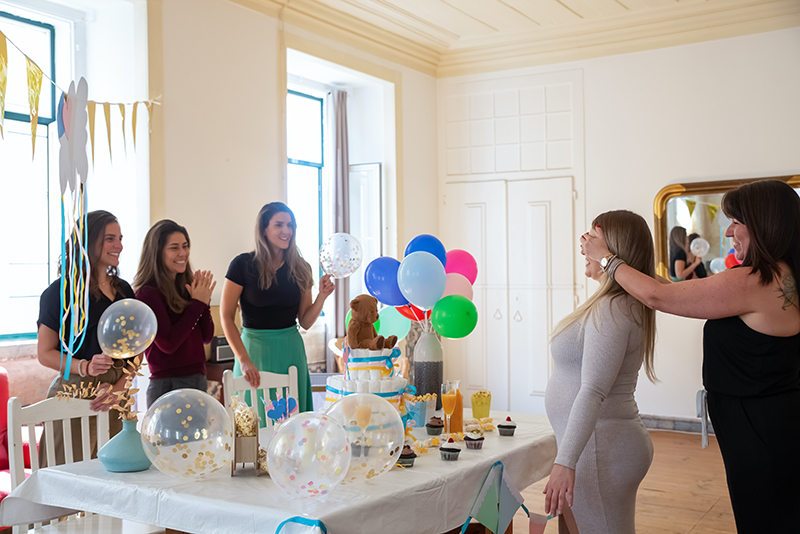 You and your guests will be having a lot of fun talking, eating, and watching the guest of honor open her gifts. Many hosts also like to plan some fun things for their guests to do. 
For a baby shower, you could have a big game, like having everyone decorate plain white onesies or one square of a quilt, or you could have a lot of smaller, but just as fun, games.
After a few hours, most baby showers come to an end, but for the mother-to-be, this is a once-in-a-lifetime event. Invite her to participate in any baby shower games if you'd like. 
Consider how much time you'll need to dedicate to it and how many people you'll need to prepare. Check to see that you have all the materials and prizes you'll need.
#9 Consider Baby Shower Favors (optional)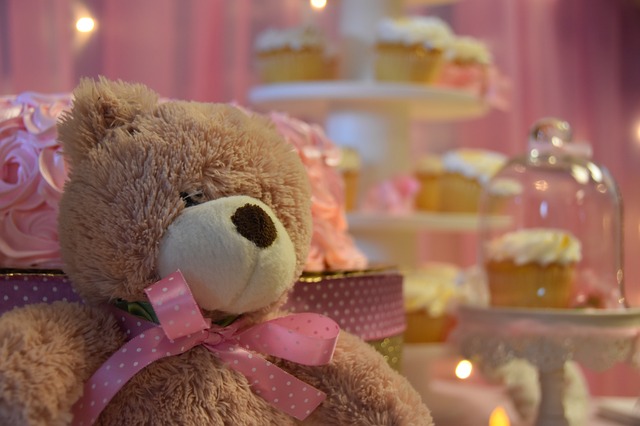 To be sure, baby shower favors aren't required, but it never hurts to give the guests a small mark of appreciation as they depart. As a simple way to thank your guests for coming, giving them a parting gift is a good idea.
For example, you could give iTunes gift cards for a musical theme, or you could give take-home bags of candy or homemade chocolates for a sugar-and-spice-themed gift exchange party.
Final Words
Don't be afraid to enlist the assistance of people closest to the soon-to-be parent (and even the guest of honor if it's not a surprise). A baby shower they'll never forget will be the result of all of the hard work you put in. Most importantly, do not fret and remember to have fun; it's not some examination you need to pass but a celebration that welcomes a new life coming into the world. 
What more reason do you need to be joyous and bubbly about?